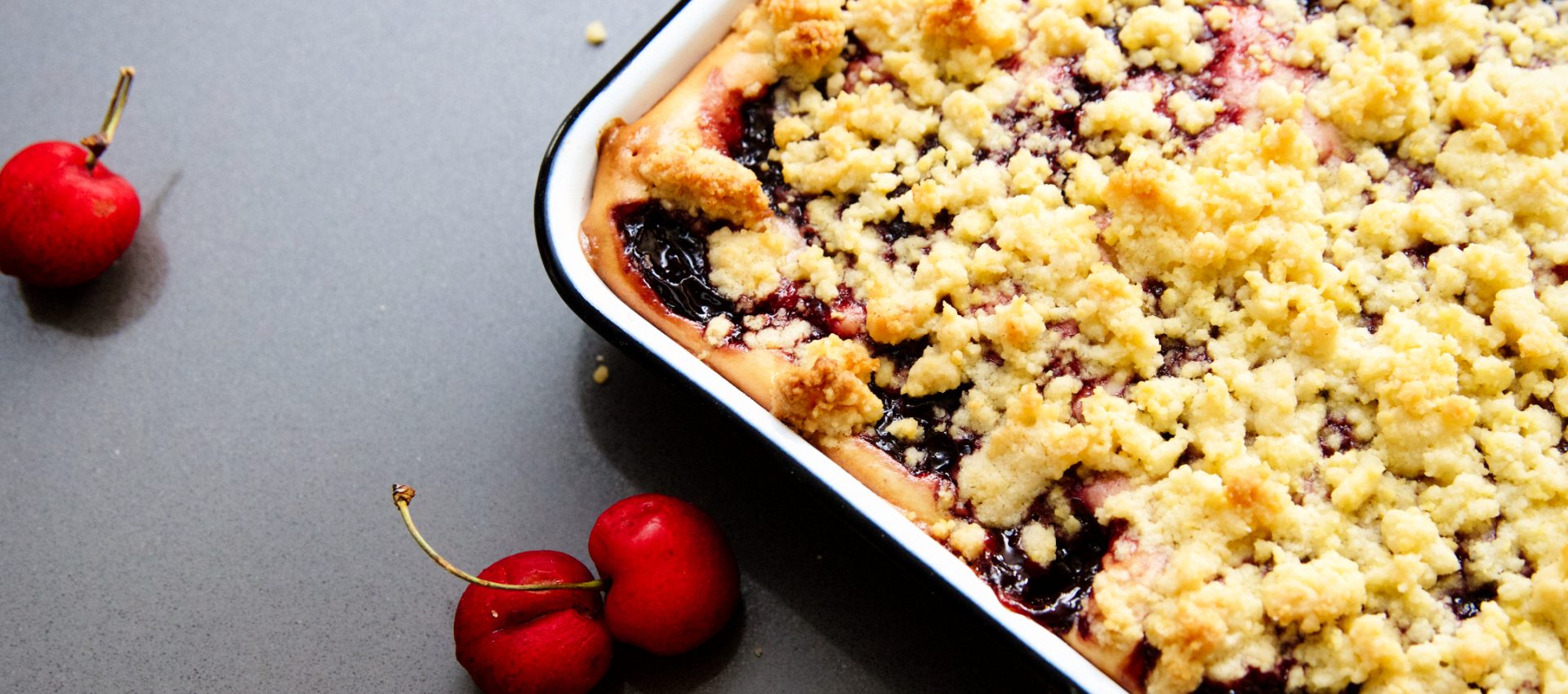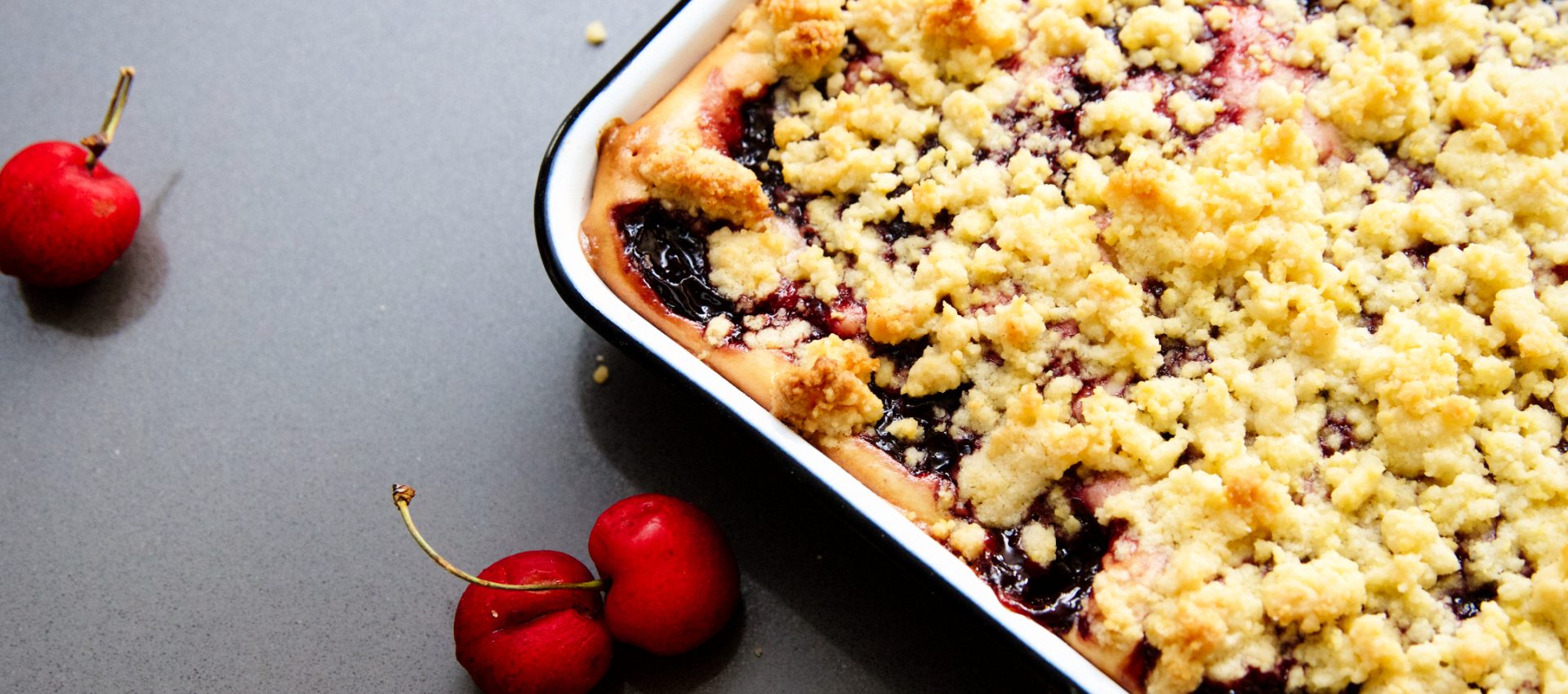 Cherry Cheesecake Bars
By TheSweetNerd Breakfast & Brunch, Cookies
June 4, 2016
Prep: 40 mins
Cook: 45 mins
Ingredients
Pastry Layer
¾ cup (1 ½ sticks) cold unsalted butter, cut into cubes
Cheesecake Layer
Cherry Compote Layer
3 cups cherries (sour optional), or frozen
One 9" square baking pan, lined with parchment paper for easy removal.
Directions
Pastry Layer
1Food processor with fitted blade, pulse flour, sugar, baking powder and salt. Add the cubed butter and pulse until it is like coursemeal. Then, add egg yolks and pulse just until it is evenly moistened by still looks like sand. Don't over mix. Be conservative. Then, pour half out onto the baking sheet and press down. (Set the other half aside for later). Bake off for 20-25 minutes until golden brown. Let it cool slightly. Meanwhile, work on cherry compote.
Cherry Compote Layer
1Cherries, sugar cloves, cinnamon, salt, to simmer in saucepan over medium heat. 5 minutes until very tender. Then crush in pan with potato masher. In another bowl, whisk cornstarch and 2 T juice from cherry mixture, and then back into saucepan for 2-3 minutes to thicken. Let it cool slightly. Should be like loose jam. Use 1 ½ cups for the bars.
Cream Cheese Layer
1Whisk together cream cheese evenly over the baked bottom crust. Drop the cherry compote in dollops evenly on top of the cream cheese. Then add the other ½ of the flour mixture in clumps on top of layer.
2Bake at 350F together, until cheesecake layer is set and the topping is deep golden brown, 30-40 minutes.
3Stores in airtight container in the refrigerator for 1-3 days.
Recipe Credit: The New Sugar & Spice Sour Cherry Cheesecake Bars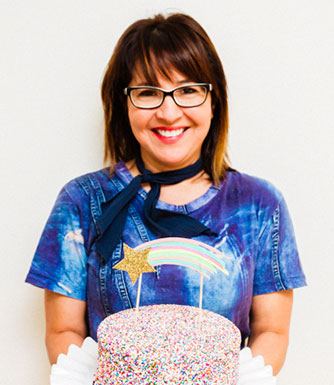 LET'S BAKE TOGETHER!
Don't Miss A Recipe