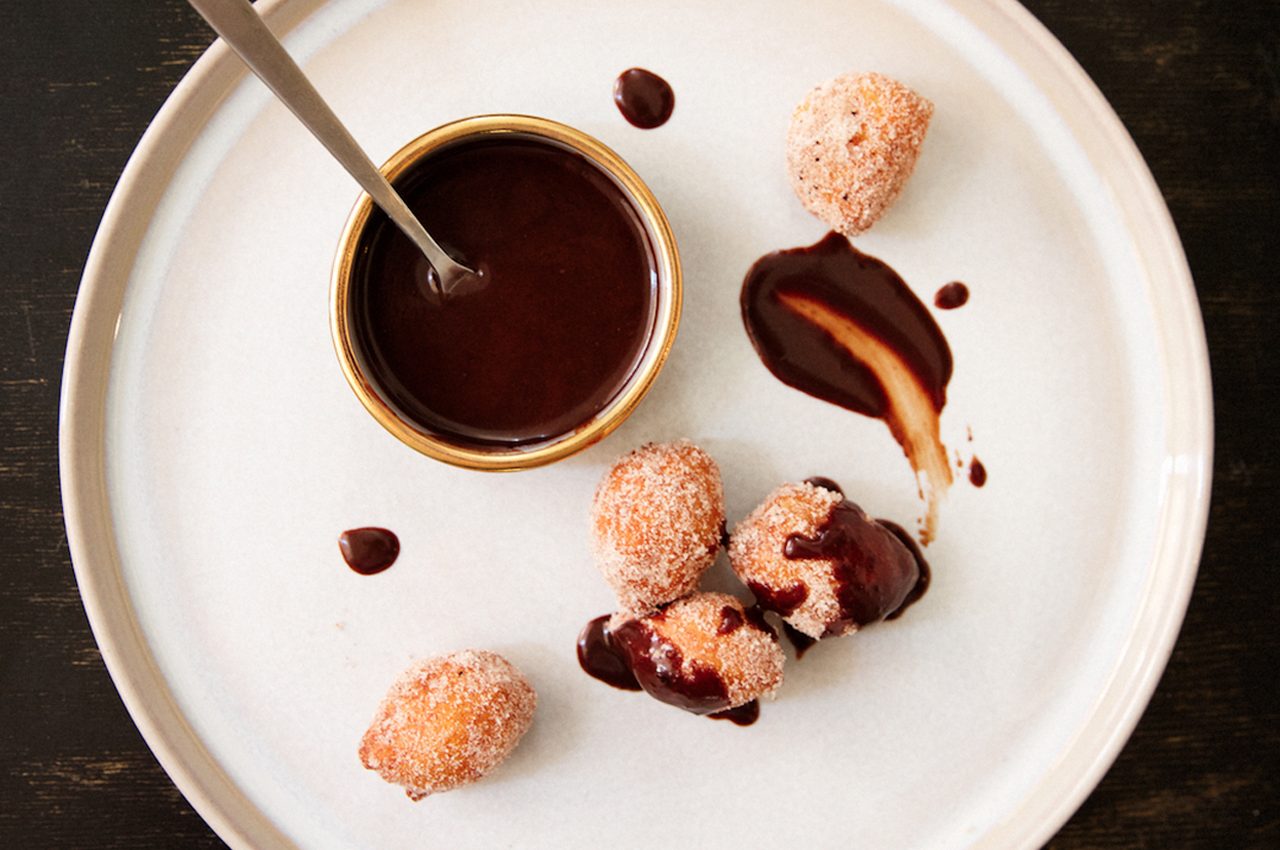 Ingredients
Churro (Pate a choux)
4 ounces unsalted butter, diced
1-2 large egg whites (or more if needed)
Enough oil for deep frying and a fry thermometer
Classic Cinnamon with Espresso
1 teaspoon cinnamon or to desired amount.
½ teaspoon super fine-ground espresso coffee, high quality
Lime Toasted Coconut Sugar
1 cup toasted coconut (unsweetened coconut toasted until golden brown at 350)
1 Tablespoon zest of one lemon
Pink Peppercorn Cherry Sugar
1 teaspoon pink peppercorn freshly ground
Mexican Hot Chocolate Sauce
¾ cup Mexican chocolate, chopped (ie: Ibarra)
2 teaspoons strong instant coffee
Lime Coconut White Chocolate Sauce
8 ounces high quality white chocolate
1-2 teaspoons of lime juice (to taste)
Sour Cherry Brandy Compote
1 pound cherries, stemmed and pitted (or frozen)
Directions
Churro (Pate a choux)
1Combine milk, butter, sugar, and salt in a saucepan and bring to a boil over high heat.
2Reduce the heat, and add flour all at once and stir vigorously. Cook stirring constantly with a wooden spoon, until the dough begins to come away from the sides of the pan (about 7-10 minutes). The goal is to get the dough to release steam and dry out a bit.
3Transfer to the bowl of a standing mixer fitted with the paddle and beat at medium speed until cooled to body temperature. Add the eggs, one at a time, beating well after each addition and scraping down the sides of the bowl with a rubber spatula. Beat in the egg whites. Add extra if needed until dough is the right consistency (use drip method to determine readiness).
4Transfer dough to a piping bag with a star tip to make the churros.
5Heat a pot of canola or peanut oil at 350F and have your sugar(s) ready.
6Pipe the dough into 1 ½ -2" strips, cut and cook until golden brown. Immediately, roll bite size churros in sugar and serve immediately.
Flavored Sugars
1Pulse all items together in a food processor.
Mexican Hot Chocolate Sauce
1Heat the cream to scald and pour over the chopped chocolate. Stir smooth and add spices, vanilla, and coffee. Let thicken as it cools.
Lime Coconut White Chocolate Sauce
1Gently melt chocolate in the top of a double boiler until smooth; remove from the heat. Meanwhile, put coconut milk into a small pot and bring just to a boil over medium heat. Pull off heat, and then add to chocolate and gently stir until smooth and well combined. Let thicken as it cools.
Sour Cherry Brandy Compote
1Rough chop cherries and place in a small saucepan with sugar and brandy. Cook over medium low flame, stirring occasionally, until mixture has thickened slightly. Serve warm.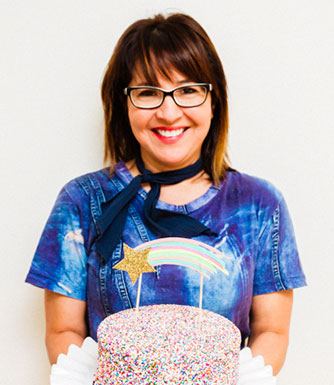 LET'S BAKE TOGETHER!
Don't Miss A Recipe