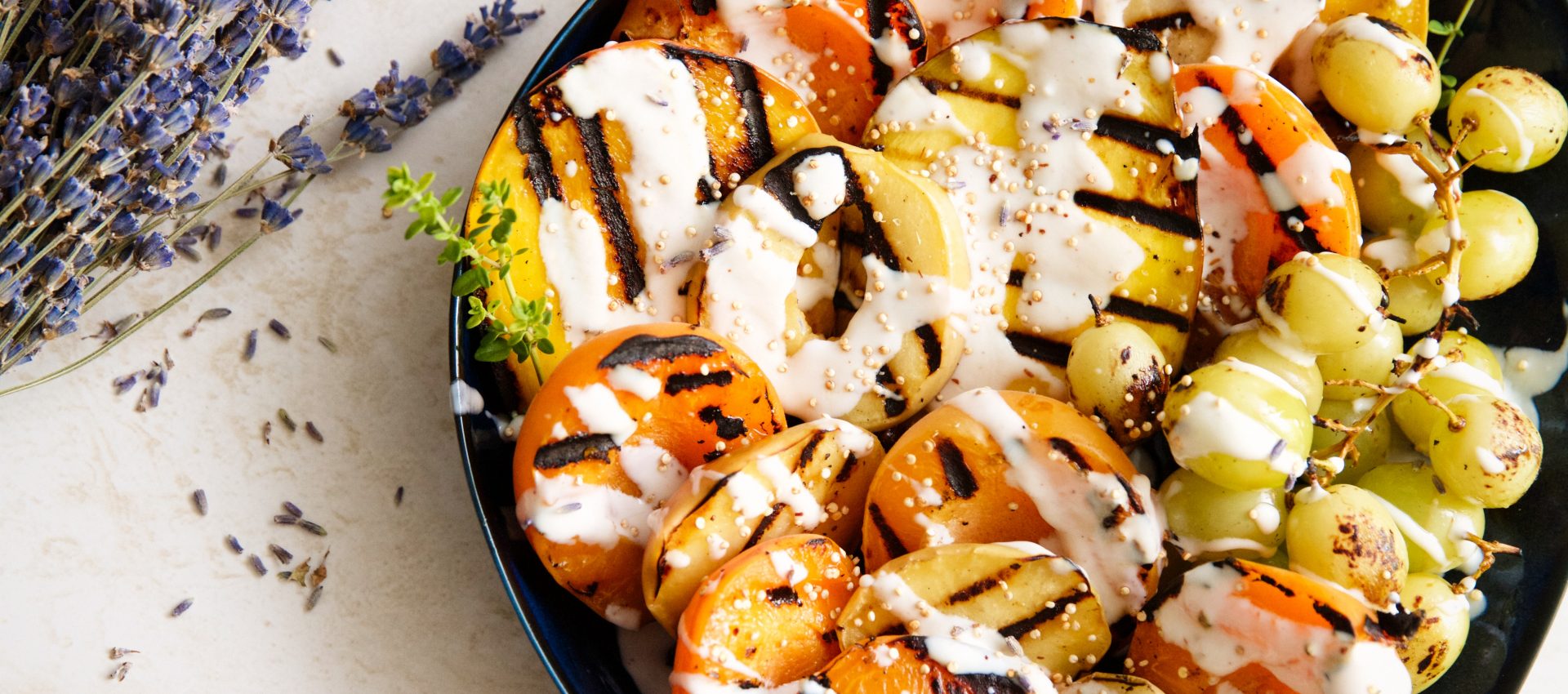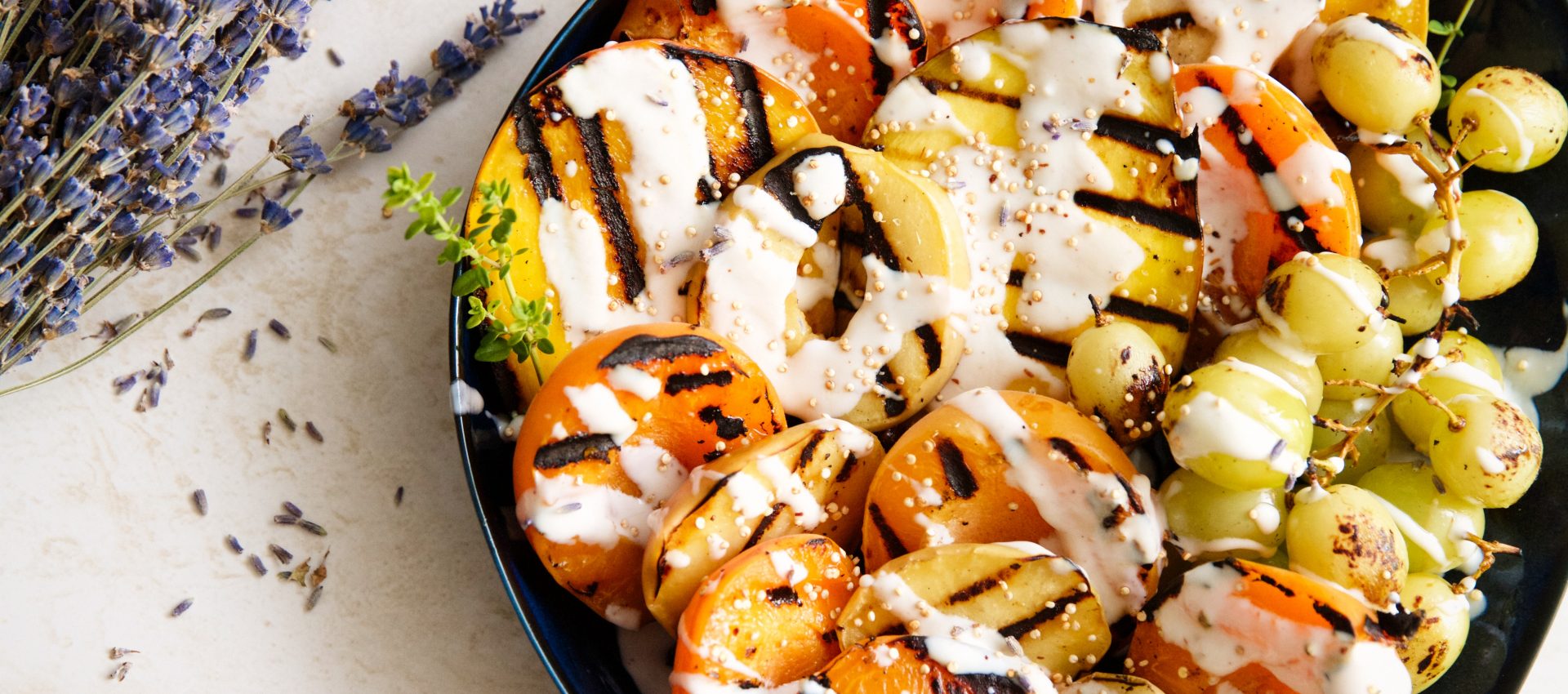 Grilled Fruit on the Bar-B smothered in Honey Yogurt Sauce
By TheSweetNerd Breakfast & Brunch, Fruit
June 16, 2016
Recipe modified from Plenty More
Prep: 20 mins
Cook: 15 mins
Ingredients
Cut in halves fruits of your choice like Apricot (4), Mangoes (2), Apples (4), and Grapes
1 Tablespoon of oil for brushing, coconut or canola
1 teaspoon cardamon, ground fresh
1 teaspoon anise, ground fresh
1 teaspoon cinnamon, ground fresh
1 teaspoon lavender (optional)
1 Tablespoon orange blossom water (optional)
1-2 Tablespoons sifted powdered sugar, to taste
Directions
1Brush with oil and place fruit halves (flesh side down) onto medium high grill. Sear for 1 to 2 minutes on each side. Remove and let cool.
2Bowl: Make yogurt by blending together yogurt, honey, orange blossom water, lemon juice, sugar, and spices. Refrigerate if needed. Test on sample piece of fruit and taste for balanced sweetness and make adjustments if necessary.
3Drizzle atop of fruit.
4Top with quinoa and lavender. Serve.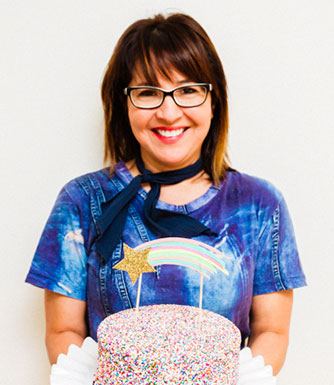 LET'S BAKE TOGETHER!
Don't Miss A Recipe