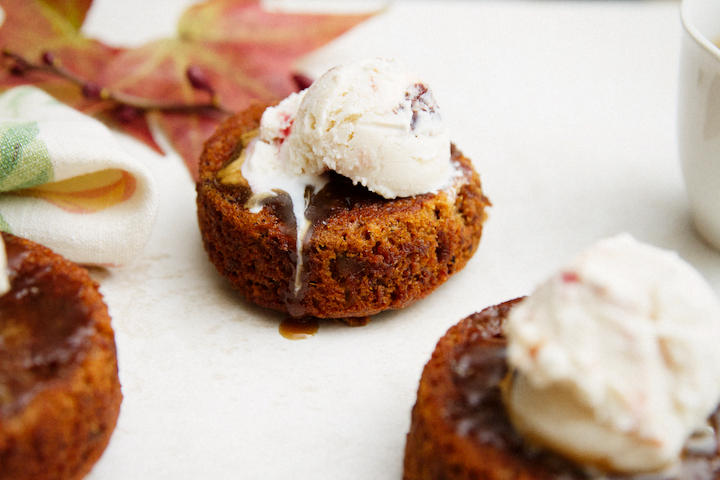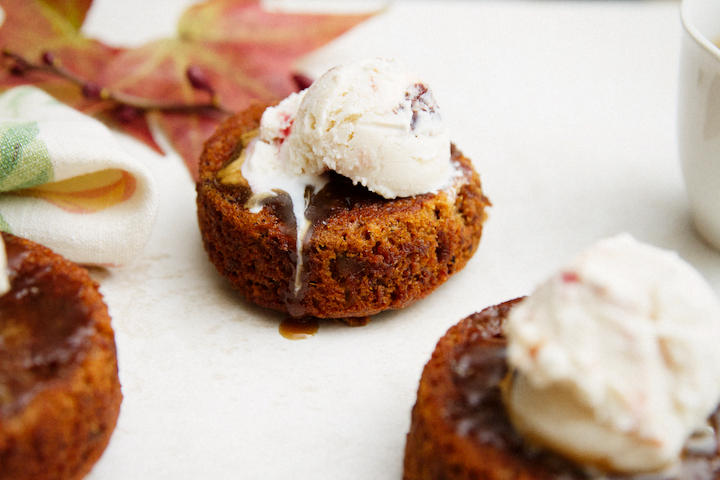 Warm Date Cake with Whiskey Sauce
By TheSweetNerd Breads & Bundts, Breakfast & Brunch
September 21, 2016
Prep: 20 mins
Cook: 45 mins
Ingredients
Date Cake
2 1/3 cups very hot water (560ml)
1 vanilla bean, halved lengthwise
1 1/2 cups granulated sugar (300g)
1 3/4 cups all purpose flour (270g)
Whiskey Sauce
2 cups packed dark brown sugar
Directions
Cake
1Preheat the oven to 350 degrees. Butter as many ramekins as needed.
2Chop the dates. Then, in a small bowl, combine the dates and baking soda. Pour the hot water over the dates and mix with a fork until they have mostly dissolved and are pulpy are 5 minutes.
3Scrape the seeds from the vanilla bean into a large bowl. Whisk in the granulated sugar, egg and egg yolk until the mixture is pale yellow and falls in smooth ribbons when lifted with a spoon. Stir in the date mixture, incorporating it completely.
4In a small bowl, sift together the flour and baking powder. Gently fold the flour into the date mixture until just incorporate.
5Pour the batter into the prepared baking dish and bake until a skewer inserted in the center comes out clean, 35 to 40 minutes. Leave the cake in the pan for about 40 minutes before serving.
Whiskey Sauce
1In a large, heavy-bottomed saucepan, melt the butter (at medium temperature) with the brown sugar. Gradually add the cream, pouring in a steady stream while whisking constantly. Remove from the heat and whisk in the whiskey.
2Pierce the cake all over twelve to twenty times with a butter knife or a skewer. Pour half of the sauce over the top of the cake, guiding it into these holes.
3When ready to serve, drizzle the remaining whiskey sauce on top of cakes. Serve on dessert plates, accompanied by scoops of lovely ice cream.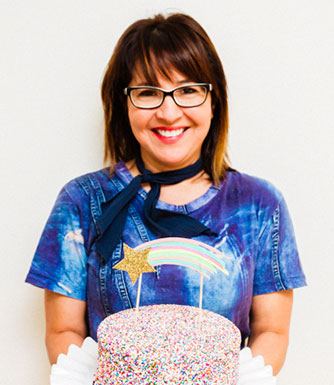 LET'S BAKE TOGETHER!
Don't Miss A Recipe