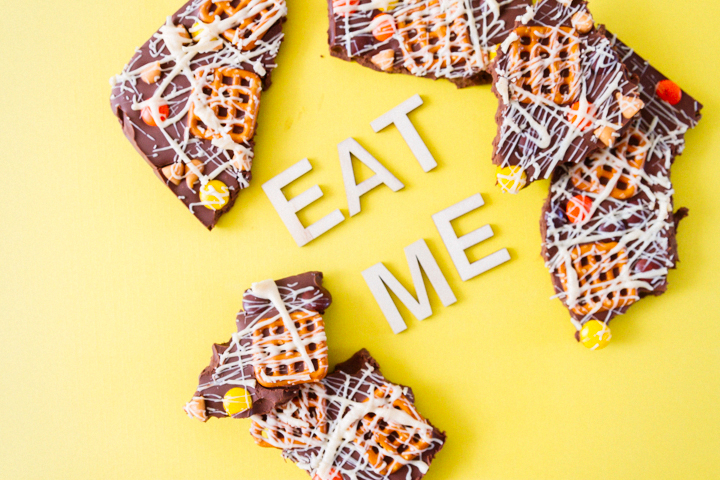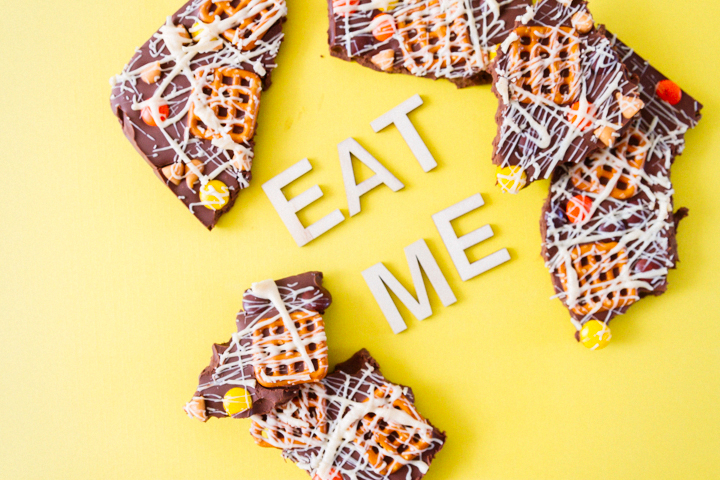 Salty Chocolate Bark
By TheSweetNerd Candy & Confection
November 7, 2017
Prep: 5 mins
Cook: 5 mins
Yields: 10 servings
Directions
1Line a large baking sheet with parchment paper.
2In a large microwave-safe bowl, microwave melting chocolate in 30 second intervals until melted.
3Whisk in peanut butter.
4Spread in a thin, even layer onto the parchment paper.
5Sprinkle with 1 cup butterscotch chips, Reese's pieces, and pretzels, lightly pressing to make sure they adhere to the melted chocolate.
6In a small microwave-safe bowl, heat some white chocolate for drizzling in the microwave for 30 seconds.
7Drizzle over the bark.
8Allow to set in the refrigerator for 15-20 minutes and then break into pieces.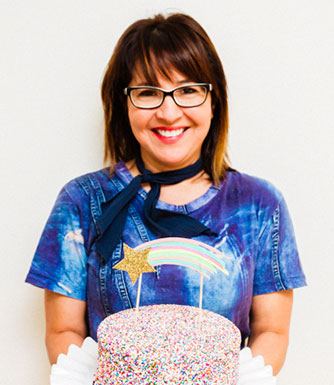 LET'S BAKE TOGETHER!
Don't Miss A Recipe