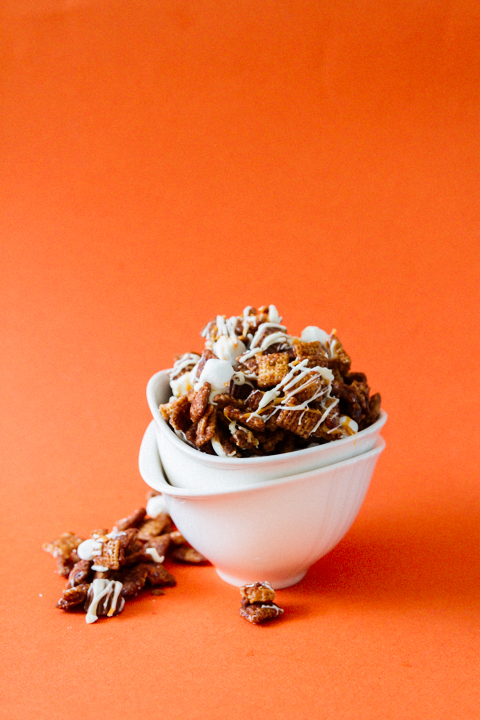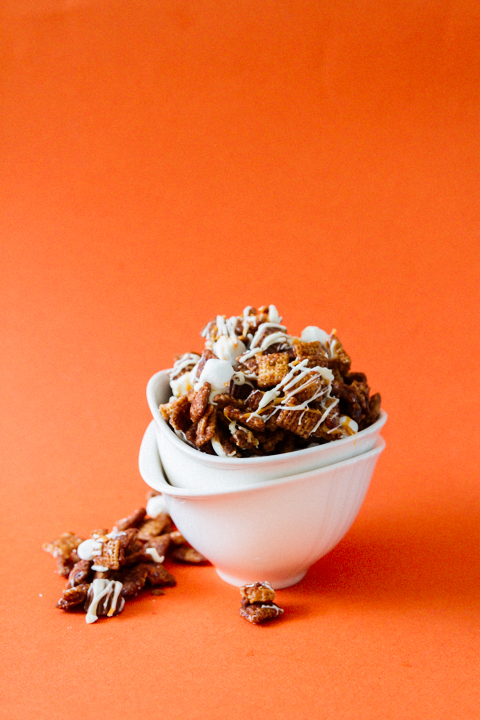 Chex Mix with Chocolatey Marshmallow Madness
By TheSweetNerd Candy & Confection
November 10, 2017
Prep: 20 mins
Cook: 5 mins
Ingredients
8 cups chocolate Chex cereal (if you can't find them, you can use 6 cups Rice Chex Cereal and 2 cups Cocoa Krispies)
3 tablespoons light corn syrup
1 cup mini Reese's Peanut Butter Cups
1/2 cup white chocolate melting chips
Directions
1Line cookie sheet with waxed paper or foil.
2In a 2-cup microwavable measuring cup, microwave brown sugar, butter and corn syrup uncovered on high for 1-2 minutes, stirring after 1 minute, until melted and smooth.
3Stir in baking soda until dissolved.
4Pour caramel mixture over cereal, stirring until evenly coated.
5Microwave on high for 3 minutes, stirring every minute.
6Spread on cookie sheet or rectangular-sized baking dish. Cool 10 minutes.
7Break into bite-sized pieces.
8Make sure Chex mixture is cool to the touch (so candy doesn't melt). Evenly sprinkle mini peanut butter cups and mini marshmallows over the Chex mixture.
9In a small microwaveable bowl, microwave caramel baking bits and cream uncovered on high for 1 minutes. Use a spoon to drizzle over Chex mixture.
10Repeat with the white baking chips by melting them in the microwave (30 second intervals), and then drizzle on chex mex.
11Quickly sprinkle coarse salt over all the Chex mixture while candy drizzles are still wet. Refrigerate until set.
12Break apart and store in tightly covered container.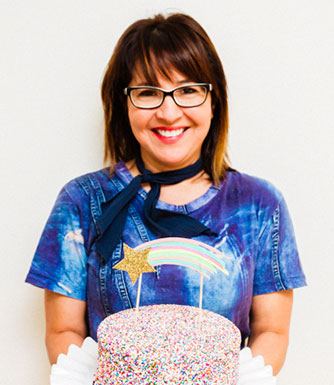 LET'S BAKE TOGETHER!
Don't Miss A Recipe