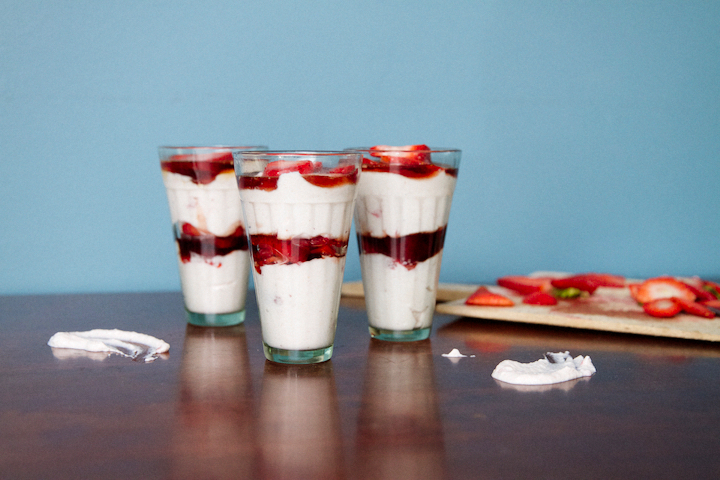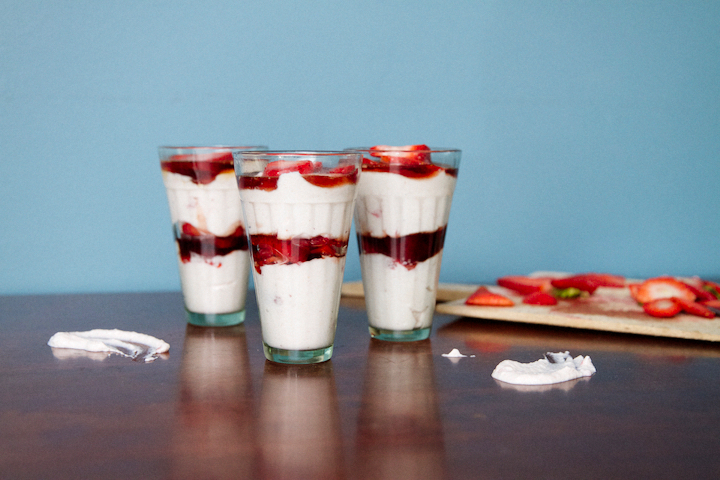 Strawberry Mousse with Maple Gastrique
By TheSweetNerd Cremes and Puddings
July 15, 2016
Modified Recipe From Food And Wine, Zak Pelaccio Russian Cream Dessert
Ingredients
Strawberry Mousse
1/2 teaspoon unflavored gelatin
8 ounces strawberries, blended to a rough puree
4 ounces strawberries, hulled and sliced
1 package (8 ounces) reduced-fat cream cheese
1/2 cup sifted powdered sugar, divided
1/4 cup reduced-fat sour cream, divided
1/2 cup cold heavy whipping cream
1 vanilla bean, halved, lengthwise and seeds scraped
Maple Gastrique
Directions
Maple Gastrique
1In a saucepan, combine the vinegar and the remaining 6 Tablespoons of maple syrup and bring to a simmer. Cook until thickened and reduced to ½ cup about 15-20 minutes. Let the maple gastrique cool to room temperature and refrigerate.
Strawberry Mousse
1Sprinkle gelatin over cold water; let stand for 1 minute. Microwave on high for 20 seconds. Stir and let stand for 1 minute or until gelatin is completely dissolved. Let cool.
2Meanwhile, blend strawberries (rough puree); set aside.
3Mixer: In a large bowl, make the base. Beat the cream cheese, vanilla bean, 1/4 cup sifted powdered sugar and 2 tablespoons sour cream until blended. Add the gelatin mixture and whip until smooth.
4In another bowl, beat whipping cream, ¼ cup sifted powdered sugar, remaining sour cream until it begins to thicken. Beat until stiff peaks form.
5Fold pureed strawberries into base cream cheese mixture. Next, fold in whipped cream mixture into cream cheese mixture base by thirds until incorporated. Set in refrigerator until you are ready to assemble mousse layers for serving.
6When ready to serve, layer the mousse, then strawberries drizzled with gastrique. Then, keep layering mousse, strawberries and drizzle again with gastrique. Make as many or as few layers as you would like! Enjoy.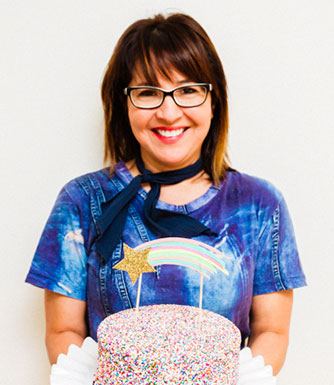 LET'S BAKE TOGETHER!
Don't Miss A Recipe