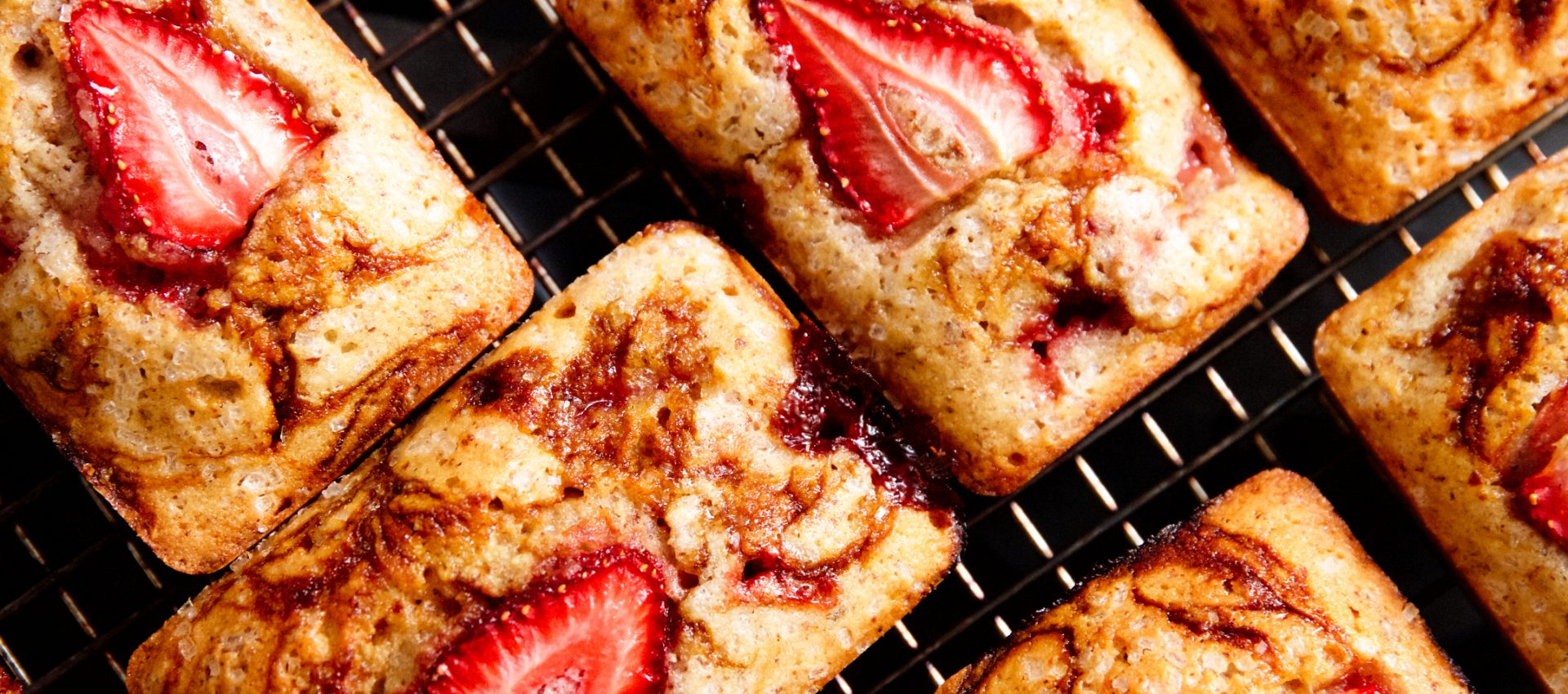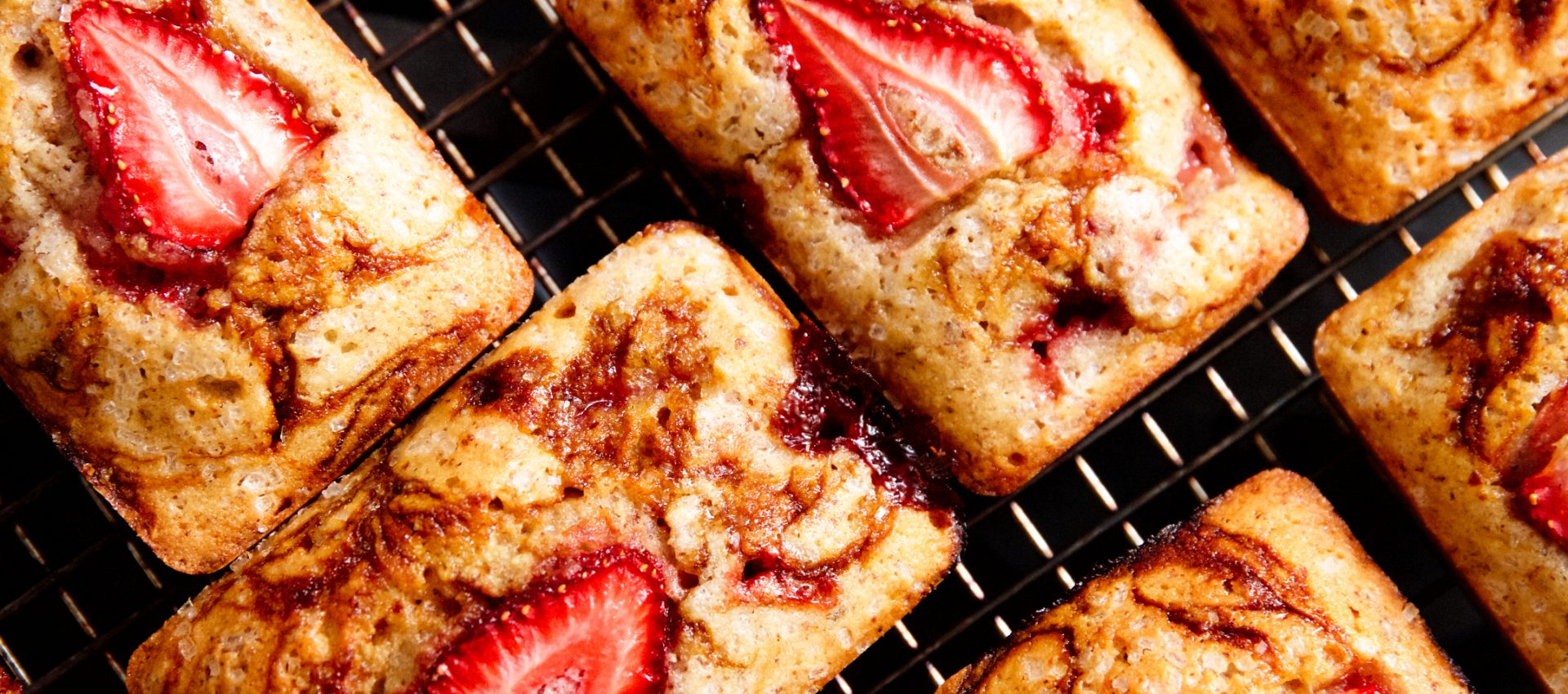 Strawberry Balsamic Financiers
By TheSweetNerd Breads & Bundts, Breakfast & Brunch
July 14, 2016
Recipe adapted from Hint of Vanilla Blog and Baked From Scratch
Prep: 25 mins
Cook: 25 mins
Ingredients
206g butter*, browned and cooled
200g strawberries cut into small pieces
A few strawberries, sliced for tops
1 cup high quality balsalmic vinegar
*brown butter is made in a saucepan over medium heat and cooking butter until it is golden brown, then remove from saucepan into a separate bowl, and let cool.
Directions
Balsamic Reduction
1In a small saucepan, bring balsamic reduction to a boil over medium high heat. Reduce heat to medium and simmer until vinegar coats the back of a spoon and reduced to about 3/4 cup. Let cool completely. Cover and refrigerate for up to one month.
Financiers
1Combine the dry ingredients in the bowl of an electric mixer on low speed using the paddle attachment. Increase the speed to medium and add the egg whites in several additions, scraping the bowl between additions. Mix until just combined. Scrape down the sides of the bowl. Slowly add the browned butter until thoroughly incorporated. Fold in the diced strawberries.
2Pour the batter into the muffin tins about two-thirds the way up.
3Drizzle balsamic reduction and swirl with a toothpick.
4Place one strawberry slice on top of each financier and sanding sugar or turbinado sugar to finish.
5Bake until golden brown and the financier is baked through all the way at its centre, about 15 to 18 minutes. Cool slightly, then invert onto cooling rack.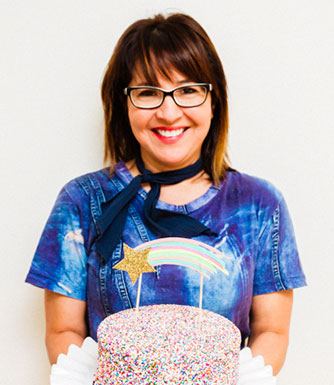 LET'S BAKE TOGETHER!
Don't Miss A Recipe