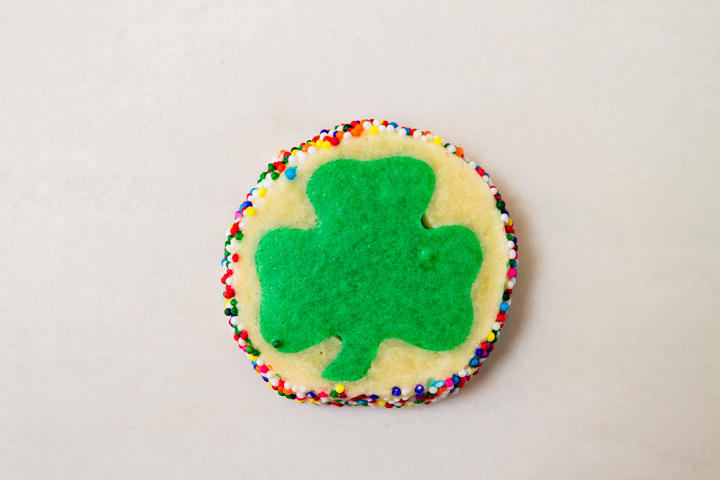 Directions
1In a Kitchen Aid, whip the butter until aerated.
2Add in confectioners' sugar.
3Stir in vanilla, salt, and egg yolks.
4Fold in cake flour.
5Transfer to clean working surface and knead.
6Split the dough into thirds, and color 1/3rd part green and knead throughout so color is evenly distributed.
7Chill in the refrigerator for 1 hour.
8Roll out the green cookie dough. The thickness of each cookie dough sheet should be adjusted to the size of your shamrock cookie cutter.
9Pile up your shamrocks by brushing egg wash between the sheets. And let set in the refrigerator for 1 hour.
10Now carefully cover the shamrock cookie roll with small pieces of vanilla dough and make a cylinder. Let set in the refrigerator for 1 hour.
11Brush the dough with egg wash and roll in the bed of rainbow sprinkles.
12Slice the dough and let set in the refrigerator for 30 minutes. Then bake for 10-12 minutes at 350 F. or until light brown.
13Let cool on the pan for 5 minutes. Then transfer to a wire rack and completely cool.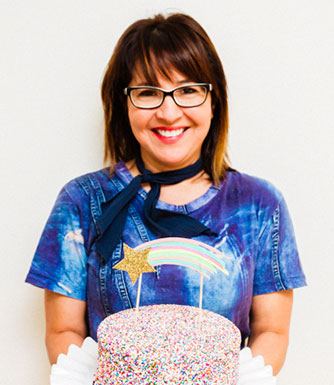 LET'S BAKE TOGETHER!
Don't Miss A Recipe