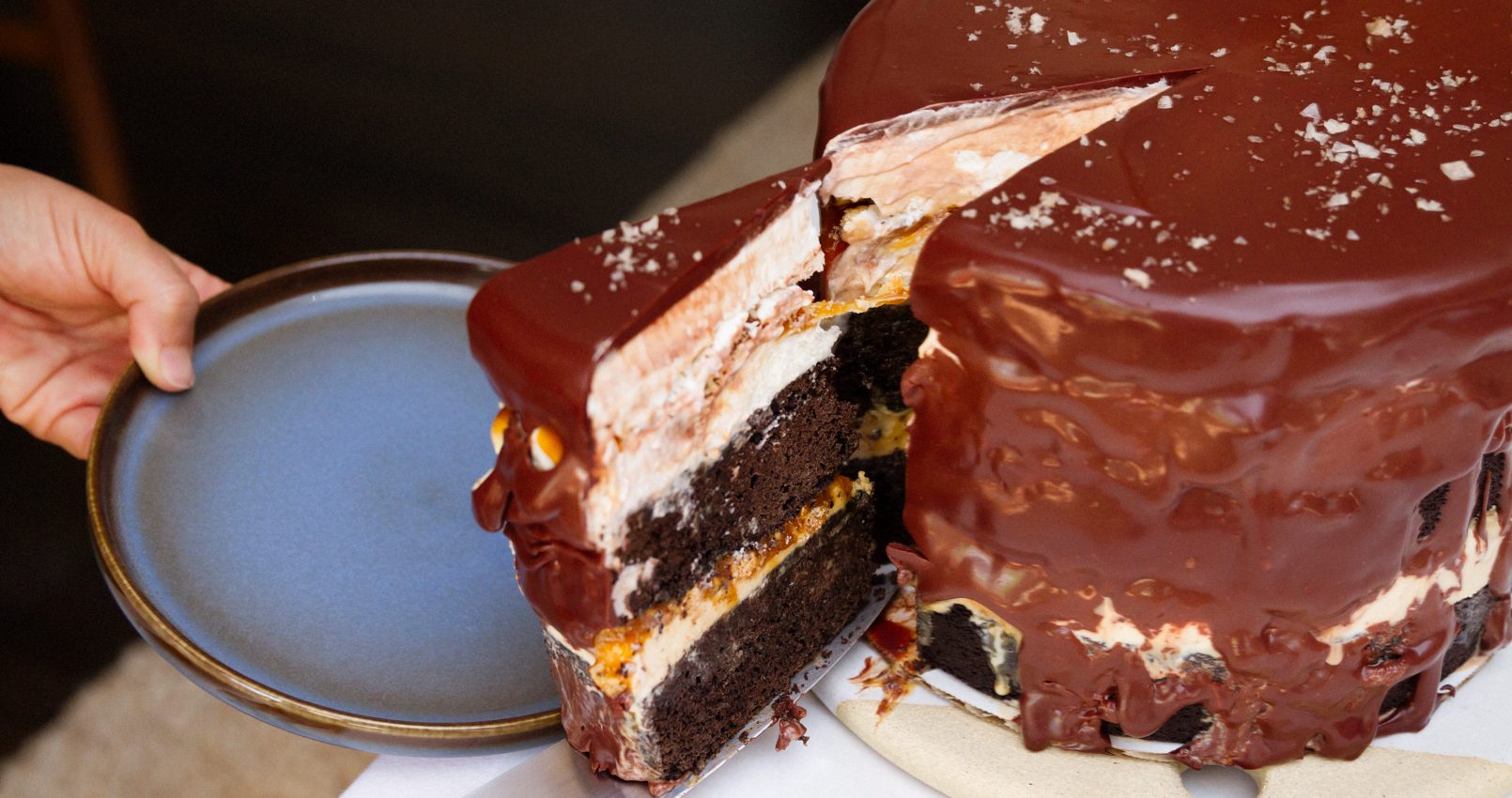 Ingredients
CHOCOLATE CAKE
Softened unsalted butter and all purpose flour for preparing the pan
1 1/2 cups unsalted butter, cut into 1/2-inch pieces
1 1/2 cups dark Dutch-process cocoa powder
3 large eggs, at room temperature
WHIPPING CREAM LAYER
CHOCOLATE GANACHE TOPPING
8 ounces bittersweet chocolate, coarsely chopped
3 tablespoons granulated sugar
FILLINGS
2 pints ice cream softened slightly
Directions
CHOCOLATE CAKE
1Preheat the oven to 350 degree Fahrenheit. Grease two 9-inch pans with butter and dust with flour. In a large heavy saucepan over medium heat, bring the Sapporo and unsalted butter to a simmer. Remove the mixture from the heat, add the Dutch-process cocoa powder and whisk until the mixture is smooth. Let cool for 5 minutes.
2While the mixture cools, in a large bowl, whisk together the flour, sugar, baking soda and salt. In a separate large bowl, whisk together the sour cream and eggs.
3Add the cooled mixture to the egg mixture and whisk to combine. Then add the flour mixture and combine with a rubber spatula until all ingredients are incorporated and the batter is smooth, with no lumps. Be sure to scrape the bottom of the bowl to incorporate any dry flour bits.
4Divide the batter equally between prepared cake pans. Bake for 35 to 40 minutes, or until a toothpick inserted in the center of each layer comes out clean.
WHIPPING CREAM LAYER
1In the bowl of a standing mixer, beat 1 ½ cups of the heavy cream with the powdered sugar until it holds soft peaks. Spread the whipped cream over the last layer. Freeze the cake overnight.
CHOCOLATE GANACHE TOPPING
1Place the chocolate in a heatproof medium bowl. In a small saucepan, bring the remaining 1 cup heavy cream to a boil.
2Pour the hot cream over the chocolate and let stand until melted about 5 minutes. Stir until smooth, then tap the bowl on the counter to pop any air bubbles. Let the ganache cool slightly (but still pourable).
ASSEMBLY
1Cake Layer – Prep with acetate around the bottom layer of the cake.
2Layer with ice cream, caramel, and cookie crumbs. Place in freezer. Repeat once more.
3Layer in whipped cream. Freeze overnight.
4Finish with chocolate ganache layer. First, carefully peel the acetate off the cake. Transfer the cake to a rack over a rimmed baking sheet. Working quickly, pour the ganache onto the center of the cake in one fluid motion, allowing the excess to drip over the side. Freeze the cake until the ganache is firm about 30 minutes.
5Freeze the cake for 30 minutes before serving.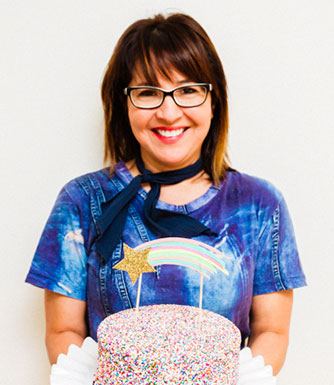 LET'S BAKE TOGETHER!
Don't Miss A Recipe