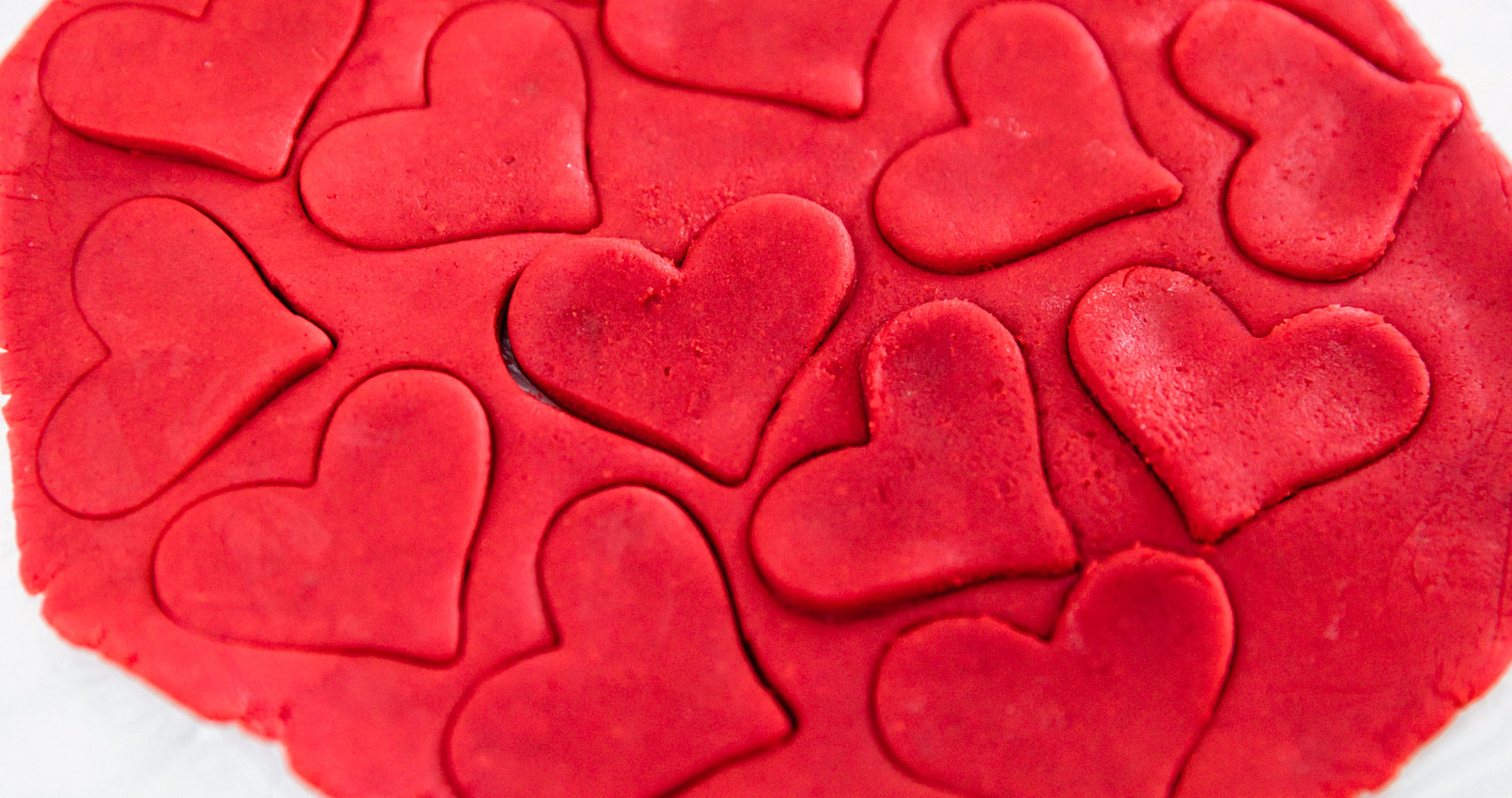 Directions
1In a large mixing bowl beat butter on medium to high 30 seconds. Add sugar, cocoa, baking powder, and salt.
2Beat until combined, scraping sides of bowl occasionally. Beat in eggs, food coloring, and vanilla until combined. Beat in as much of the flour as you can with the mixer. Stir in any remaining flour. Divide dough in half. Cover; chill dough 1 hour or until easy to handle.
3Preheat oven to 375 degrees F. On a floured surface roll half the dough at a time to 1/4-inch thickness. Cut dough using a 21/2- to 31/2-inch heart-shape cookie cutter. Place cutouts 1 inch apart on ungreased cookie sheets.
4Bake 6 to 7 minutes or until edges are firm and bottoms are very light brown. Transfer cookies to wire racks to cool. Sprinkle with powdered sugar, using stencils if desired. Makes forty-six 21/2-inch or twenty-two 31/2-inch cookies.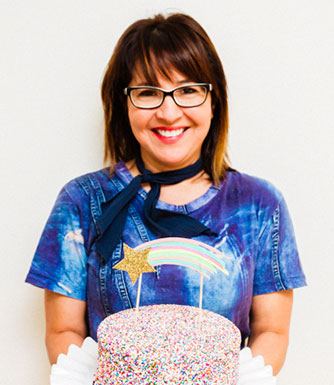 LET'S BAKE TOGETHER!
Don't Miss A Recipe