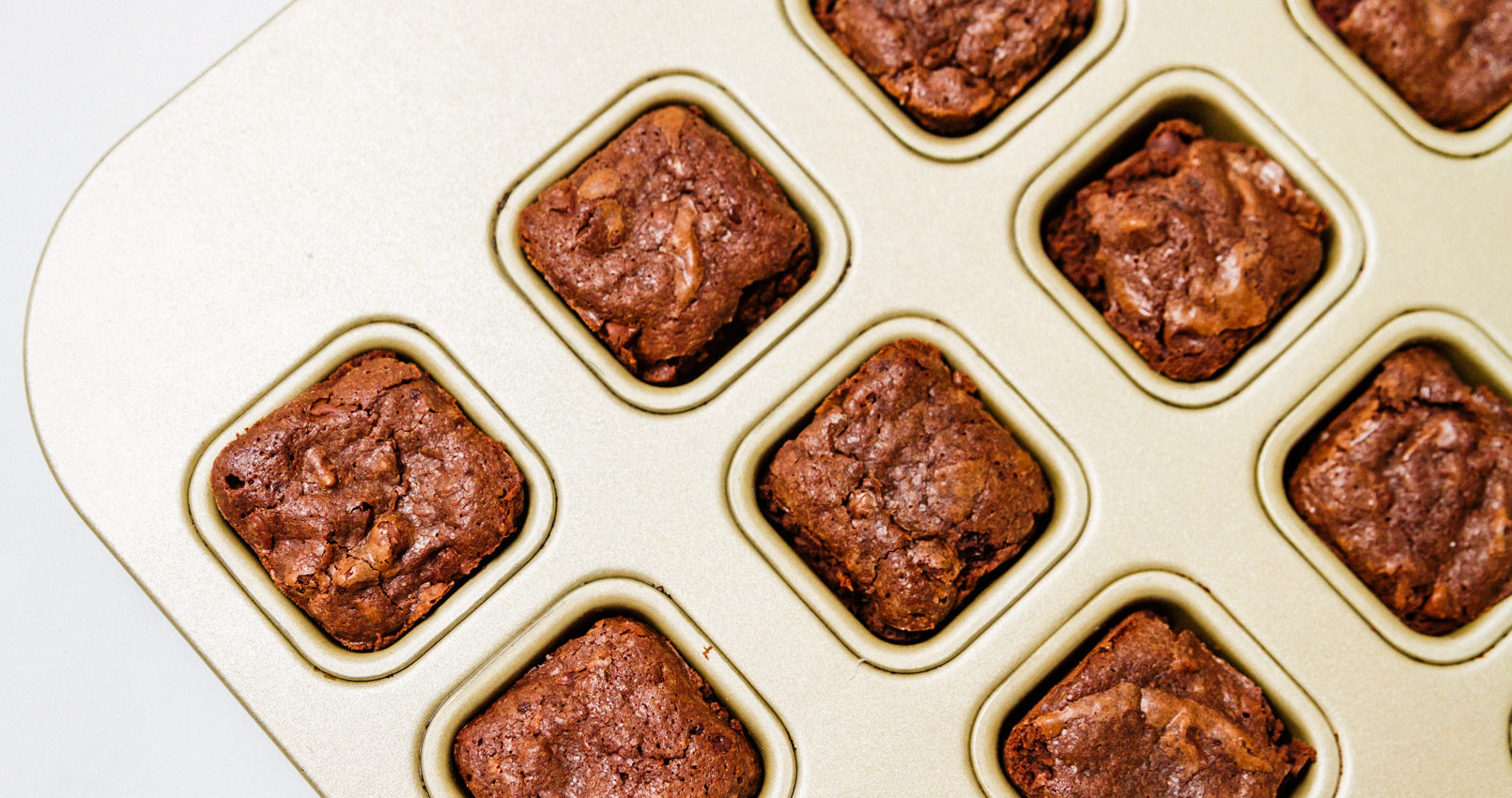 Ingredients
Brownie Layer
3/4 cup (12 Tbsp; 175g) unsalted butter
one 4 ounce (113g) semi-sweet chocolate bar, coarsely chopped1
2 cups (400g) granulated sugar2
3 large eggs, at room temperature
2 teaspoons pure vanilla extract
1 cup (95g) unsweetened natural or dutch-process cocoa powder3
1 cup (125g) all-purpose flour (spoon & leveled)
1 and 1/4 cups (225g) semi-sweet chocolate chips
Extras
Directions
Brownie Layer
1Preheat the oven to 350°F (177°C) and grease a brownie pan. Set aside.
2In a microwave-safe bowl, combine the butter and 2 ounces of chopped chocolate. Melt in 30 second increments, whisking after each, until completely smooth. Whisk in the sugar until completely combined, then whisk in the eggs and vanilla. The batter will be light brown and a little dull looking.
3Add the cocoa powder, flour, salt, remaining 2 ounces of chopped chocolate and the chocolate chips. Fold it all together with a rubber spatula or wooden spoon. Batter will be very thick. Spread evenly into prepared pan.
4Bake for 30 minutes, then test the brownies with a toothpick. Insert it into the center of the pan. If it comes out with wet batter, the brownies are not done. If there are only a few moist crumbs, the brownies are done. Keep checking every 2 minutes until you have moist crumbs.
5Remove from the oven and place on a wire rack to cool completely.
Extras
1Once brownies are cooled, melt white chocolate and use a piping bag to drizzle lines across the brownies.
2Add your choice of sugar candy on top and serve.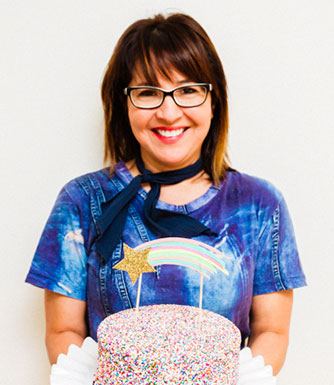 LET'S BAKE TOGETHER!
Don't Miss A Recipe