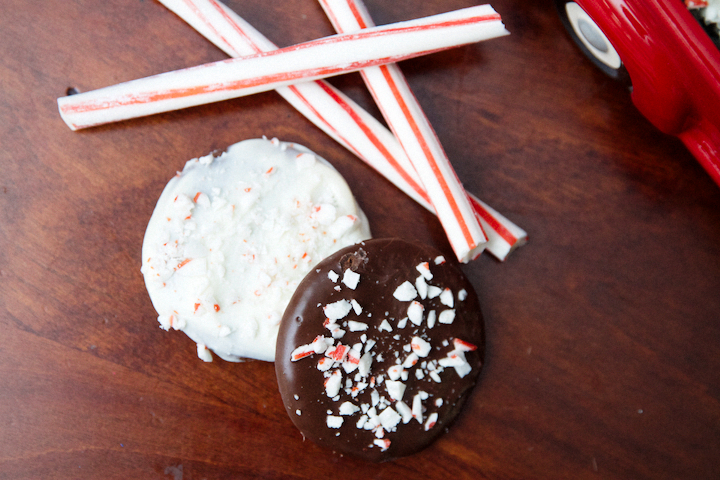 Ingredients
1 cup all-purpose flour, plus more for surface
1/2 cup unsweetened Dutch-process cocoa powder or natural cocoa powder (see note)
5 tablespoons butter, softened
3/4 teaspoon pure peppermint extract
Peppermint candies, crushed (optional)
2 pounds white or dark chocolate, coarsely chopped (or a combination if you want to dip some in white chocolate and the rest in dark)
Directions
1Preheat the oven to 325 degrees. In a small bowl, whisk together the flour, cocoa powder, baking soda, baking powder, and salt.
2Mixer: With the paddle attachment, beat the butter and sugar medium-high speed for 1 minute. Reduce the speed to medium-low and add the egg and egg yolk. Mix well. Beat in the peppermint extract.
3Slowly add the flour mixture, and beat until just incorporated. Shape the dough into 2 disks, wrap each in plastic, and refrigerate until firm, at least 1 hour (or up to 2 days).
4Roll out 1 disk of dough on a lightly floured surface to 1/8-inch thickness, more or less. Using a 2-inch round cutter, cut out circles and place 1-inch apart on parchment-lined baking sheets. Roll and cut the scraps once or twice (the cookies will be a bit more dry with each re-rolling). Freeze the tray of cookies until firm, about 15 minutes. Repeat with the remaining disk of dough and freeze also.
5Bake the frozen cookie rounds until they are dry to the touch, about 12-14 minutes. It's really important to bake them all the way through so they are crisp and not soft.
6Transfer the baked cookies to a wire rack to cool completely. The undipped cookies will keep well covered, for up to 3 days.
7Melt the chocolate in a heat-proof bowl in the microwave or in a double boiler on the stove. (I like to melt it in the microwave at 1-minute intervals at 50% power, stirring in between.) Melt the white and dark chocolate separately, if using both.
8Dunk the cooled cookies into the melted chocolate, one at a time. Using a fork, press lightly on the cookie until completely submerged in the chocolate. Pick up the cookie with the fork, let the excess chocolate drip off, and gently scrape the bottom of the cookie against edge of bowl. Using the flat edge of a knife or another fork, gently push the cookies onto parchment or wax paper. Sprinkle with crushed candy if using. Let the cookies sit until the chocolate has hardened, an hour or so (you can refrigerate to speed up this process).
9The dipped cookies will keep covered in the refrigerator for up to a week or in the freezer for up to a month.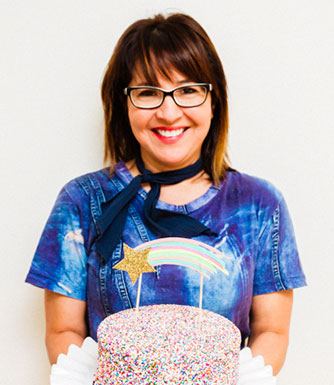 LET'S BAKE TOGETHER!
Don't Miss A Recipe