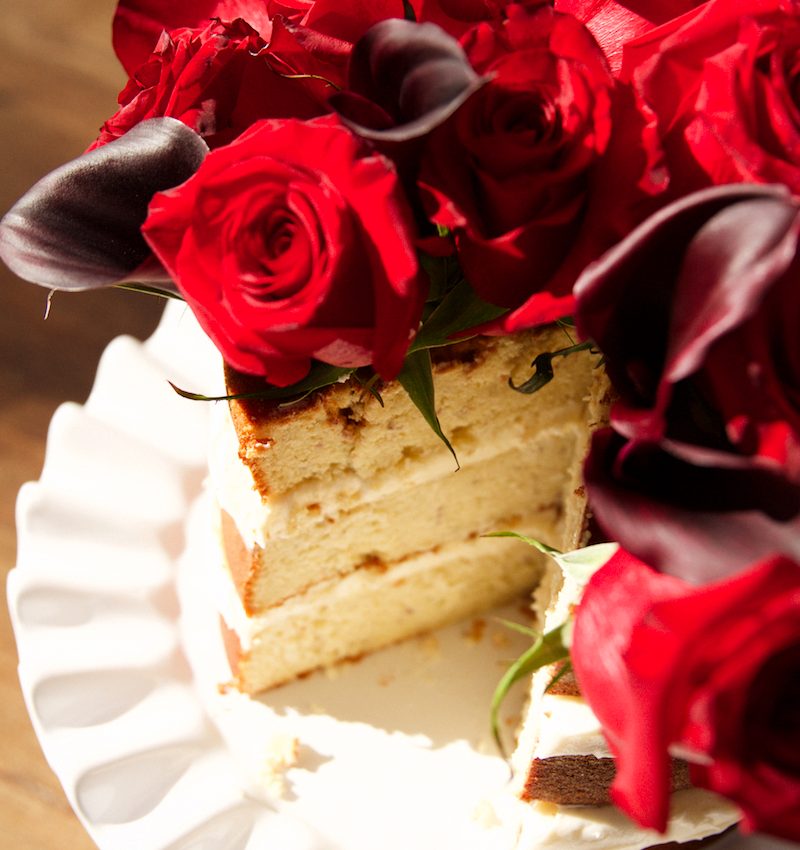 Ingredients
Cake (double recipe for three 8" rounds)
4 1/2 oz unsalted butter, softened
1/2 teaspoon vanilla bean paste
Cream Cheese Buttercream (double recipe)
6 oz unsalted butter, softened
9½ oz/ 2¼ cups icing (confectioners') sugar, sifted
4¼ oz/ ½ cup cream cheese, softened
Directions
Cake
1Preheat the oven to 325 degrees Fahrenheit. Lightly grease an 8 inch round cake tin.
2Sift the flour, baking powder and salt into a large bowl and combine well with a hand-held whisk.
3Using an electric mixer, beat the butter and sugar until light and fluffy. Add the egg yolks, one at a time, and beat until well combined, scraping down the side of the bowl from time to time. Add the vanilla and beat until well combined. With the mixer on low speed, gradually add the flour mixture and milk alternately and beat until well combined.
4Place the egg whites in another clean bowl. Using an electric mixer, beat the egg whites until stiff peaks form. Fold one-third of the egg whites in the batter to loosen, then gently fold in the remaining egg whites. Be gentle and patient in this process as you want to keep as much air in the batter as possible to keep the cake light.
5Pour the batter into the prepared tin and bake for 20-30 minutes or until a skewer inserted into the center of the cake comes out clean. Let the cake stand in the tin for 10 minutes, then turn out and transfer to a wire rack to cool completely.
Cream Cheese Buttercream
1Using an electric mixer, beat all the ingredients together for 3–5 minutes or until light and fluffy. Use it to fill or top the cake of your choice.
Assembly
1Cut cake rounds to be smooth on top.
2Layer with cake round, then add cream cheese frosting. With each layer, load into freezer for 10 minutes to help firm the frosting to carry the weight of each cake round. Place in refrigerator once you add third and final layer. Leave in refrigerator overnight.
3Decorate with trimmed roses or flowers of your choice.
Recipe Credits: Lyndel Miller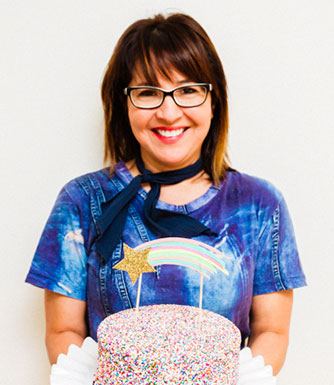 LET'S BAKE TOGETHER!
Don't Miss A Recipe