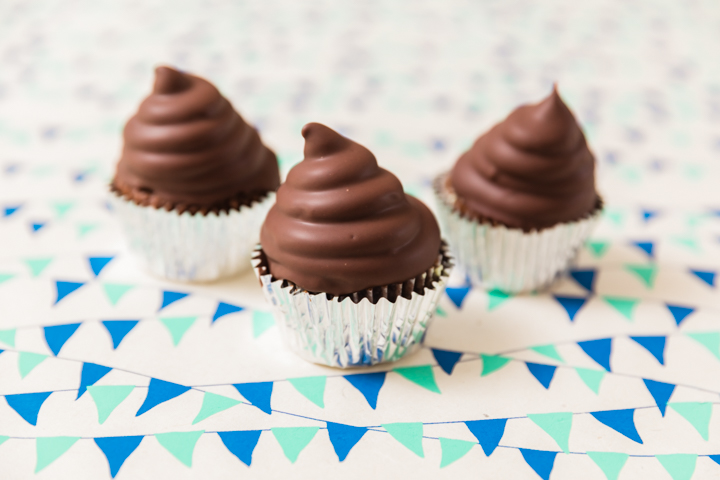 Ingredients
Cupcake
1 1⁄4 cups Dutch process cocoa powder (such as Valrhona)
Meringue Frosting
1 1⁄2 teaspoons vanilla extract
Chocolate Dip
24 ounces bittersweet chocolate chips
Directions
Cupcake
1Preheat the oven to 350 F (175 C). Line two 12-cup muffin pans with cupcake liners.
2In a large bowl, sift together the flour, cocoa, baking powder, baking soda and salt.
3Put the eggs, milk, oil and vanilla in the bowl of a stand mixer. Pour the sugar on top, and then add the dry ingredients. Use the paddle attachment at low speed to blend the ingredients until the mixture is completely smooth. Add the boiling water, and stir carefully so that it doesn't splash until the batter is smooth again. Let the batter rest for 15 minutes
4Fill the muffin cups three-quarters full. Bake until the tops are firm and a cake tester inserted in the center of a middle cupcake comes out with just a few crumbs clinging to it, about 20 minutes. Let the cupcakes cool for 5 minutes in the pans before removing them to a rack to cool completely.
Meringue Frosting
1Make sure that ALL of your equipment is very clean! Combine the egg whites, sugar, and cream of tartar
2in the heatproof bowl of a stand mixer. Set the bowl over a saucepan with simmering water (do not let the water touch the bottom of the bowl). Use an oven mitt to hold the handle of the bowl with one hand while you constantly whisk the egg white mixture until the sugar is dissolved and the whites are hot to the touch, about 4 minutes.
3Transfer the bowl to the stand and use the whisk attachment to beat the mixture, starting on low speed and gradually increasing to high speed, until stiff, glossy peaks form and the meringue has cooled, 5 to 7 minutes. Add the vanilla and whisk just to incorporate. Use immediately.
Chocolate Dip
1Place chocolate chips in a medium heatproof bowl and pour the canola oil over chocolate. Heat over a double boiler until the chocolate has melted, stirring constantly to incorporate the oil thoroughly. Be sure that no water gets into the chocolate mixture, or it will not be usable.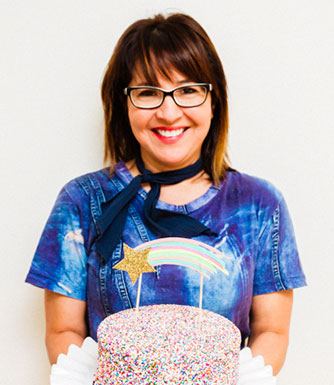 LET'S BAKE TOGETHER!
Don't Miss A Recipe