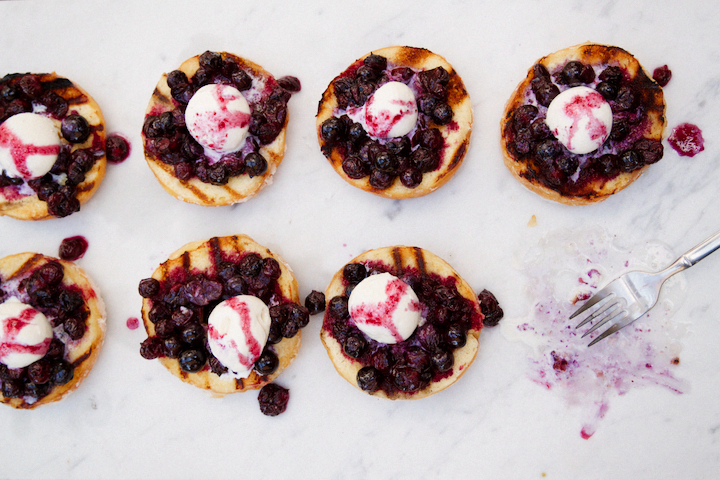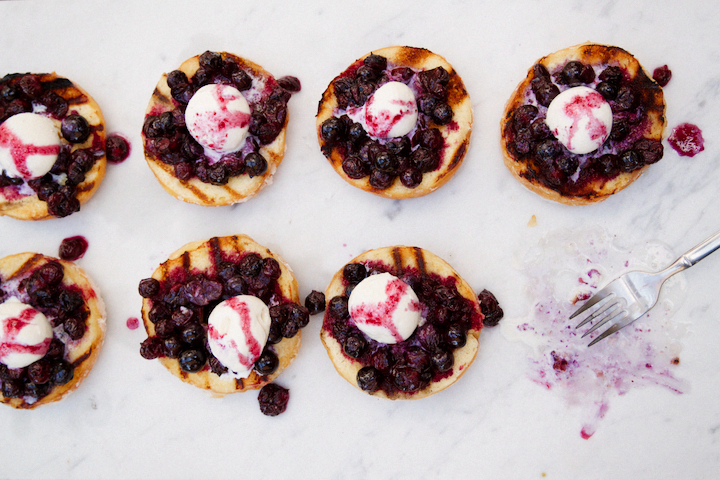 Grilled Doughnuts With Blueberry Sauce
By TheSweetNerd Breakfast & Brunch
June 3, 2016
Recipe Credit: Food & Wine May 2016
Prep: 10 mins
Cook: 15 mins
Directions
1Light a grill. In a small stainless steel saucepan set directly on the grate, simmer 3 cups 
of the blueberries with the Chambord, sugar and a pinch of salt, stirring occasionally, until the blueberries begin to burst, 15 minutes. Add the remaining blueberries and the lemon juice. Move the saucepan to a cooler part of the grill.

2Spread the cut side of each doughnut with softened butter. Grill the doughnuts cut side down over moderate heat until lightly charred, 2 to 3 minutes. Serve warm with the blueberry sauce and ice cream.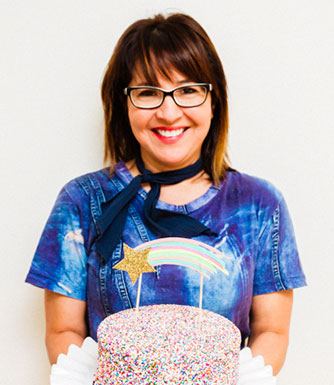 LET'S BAKE TOGETHER!
Don't Miss A Recipe