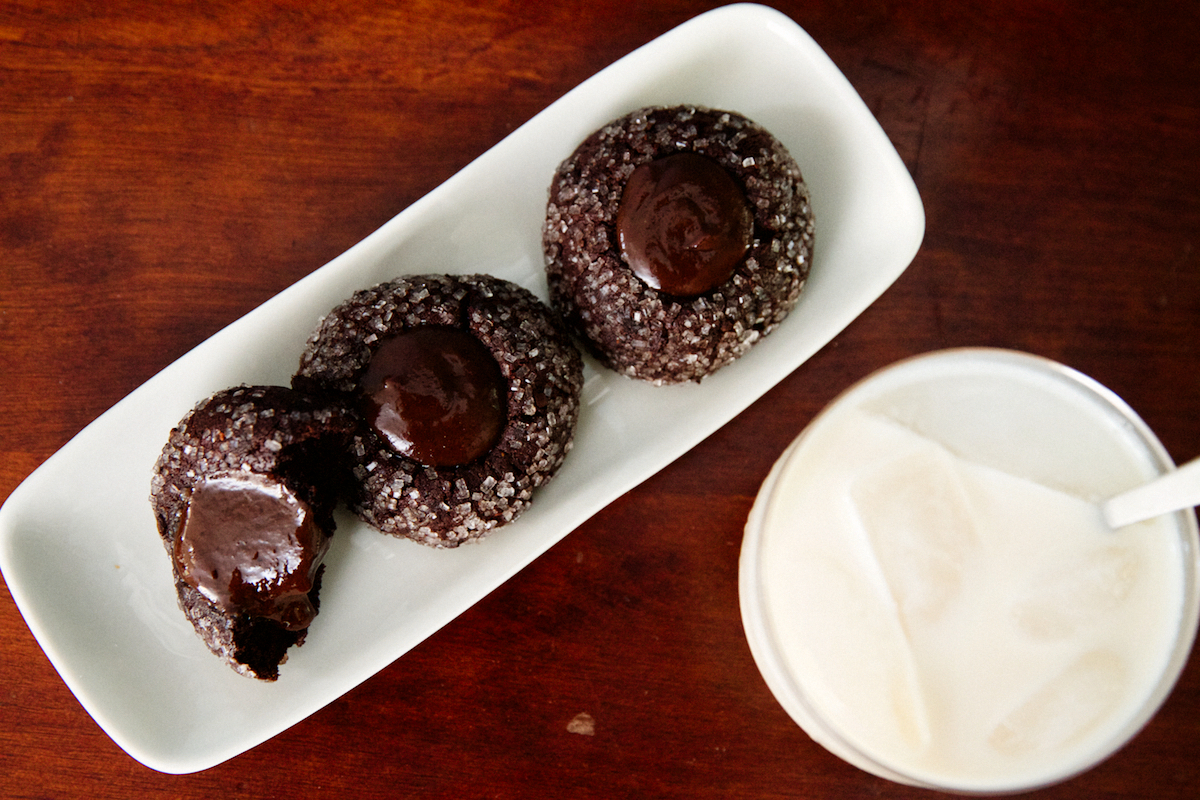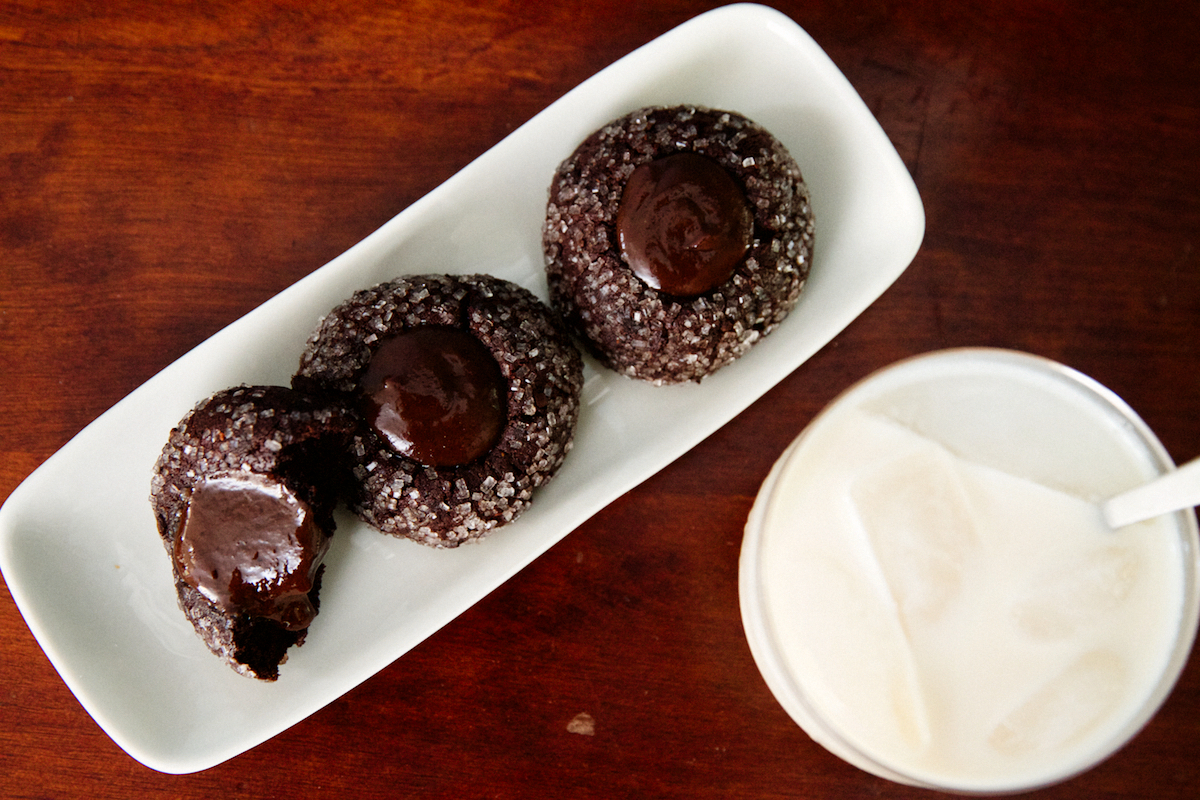 Chocolate Espresso Fudge Cookies
By TheSweetNerd Cookies
June 3, 2016
Credit: Adapted from Cookie Love, Mindy Segal
Ingredients
Espresso Chocolate Cookie
1 cup unsalted butter, at room temperature
1 teaspoon pure vanilla extract
1 cup dutch processed cocoa powder
Sugar Mixture For Rolling Cookie
1 T (or more) ground espresso (Intelligentsia Black Cat Classic is amazing)
Fudge
3/4 cup plus 2 Tablespoons sugar
2 ounces unsweetened chocolate
1/8 cup unsalted butter (1 ounce), at room temperature
Directions
1Mixer (Paddle Attachment): Mix the butter briefly, then add sugar and beat until aerated (4 min).
2Bowl 1: Combine wets - egg, yolk, heavy cream, and vanilla in a bowl.
3Bowl 2: Combine dries - flour, cocoa, and salts.
4Mixer: Add the wets on low speed (it will look like cottage cheese for a second) and then scrape down mixer. Turn on medium speed and mix until combined. Now, add the dry ingredients all at once. Be sure to scrape down the sides after 10 seconds or so, and keep mixing until the dough is combined. Don't over mix. You just want it to come together. Wrap in plastic wrap and chill for 2 hours or overnight.
5Remove chilled dough. Scoop balls with an ice cream scooper for even size. Use your hands to roll into perfect balls. Next, roll in sugar mixture. Last, make an indentation using the end of a cork for the fudge. Place on baking sheet and bake at 350F for 8 -10 minutes or until done. Cool before assembly.
Hot Fudge
1Saucepan: Over medium high heat, combine cream, sugar, and syrup until dissolved (3 min). Add the chocolate and salt and bring to a boil and whisk vigorously. Lower to a gentle simmer so that the bubbles percolate in the center in the pot. Cook, stirring often to avoid scorching the bottom. You are cooking for about 20-30 minutes until the mixture breaks and the oils separate from the solids.
2Now, whisk in the butter and 1 Tablespoon of coffee extract flavoring. Let cool. Last up to 6 months in refrigerator.
Assembly
1Fill cookies with fudge. (If fudge is too hard, heat it in a pot just until it starts to melt. Stir well, and then transfer to a ziploc or piping bag). Refrigerate the cookies until the hot fudge has set 30 minutes or so. Enjoy!
This recipe requires the dough to be chilled for 2 hours or overnight.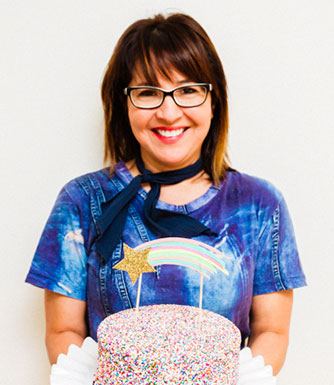 LET'S BAKE TOGETHER!
Don't Miss A Recipe