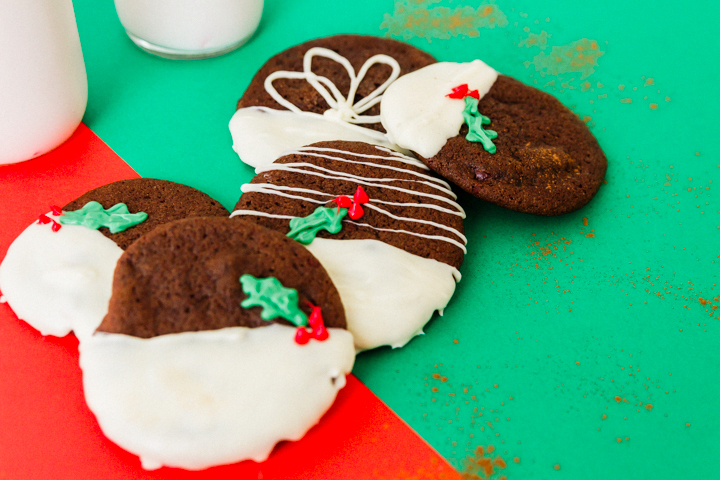 Ingredients
Cookie
2 sticks unsalted butter, room temp
1 cup dark brown sugar, firmly packed
2 cups good quality bittersweet chocolate chips
Decorating
Directions
Cookie
1Combine all dry ingredients in bowl and set aside.
2Combine eggs and vanilla in a bowl with a whisk and set aside.
3Cream butter and sugars until light and fluffy med/high speed.
4On low speed, add eggs and vanilla mixture, making sure to scrape the bowl often.
5Once eggs have been incorporated, add the dry ingredients in two additions making sure to scrape the bowl often to ensure a homogenous dough. Incorporate chocolate chips with a paddle.
6Cover and allow to set at least 8 hours or overnight.
7Preheat a 300F convection oven.
8Portion as desired and bake 10-15 minutes until set but not over baked.
Decorating
1Melt all the chocolates, dip cookies in white chocolate half way and let set.
2Using the green and red chocolate, make the mistletoe design.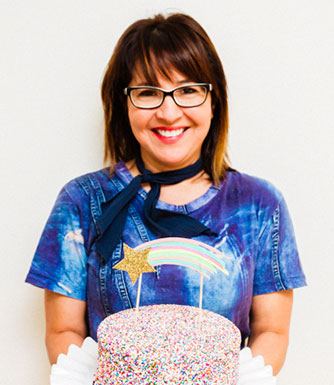 LET'S BAKE TOGETHER!
Don't Miss A Recipe