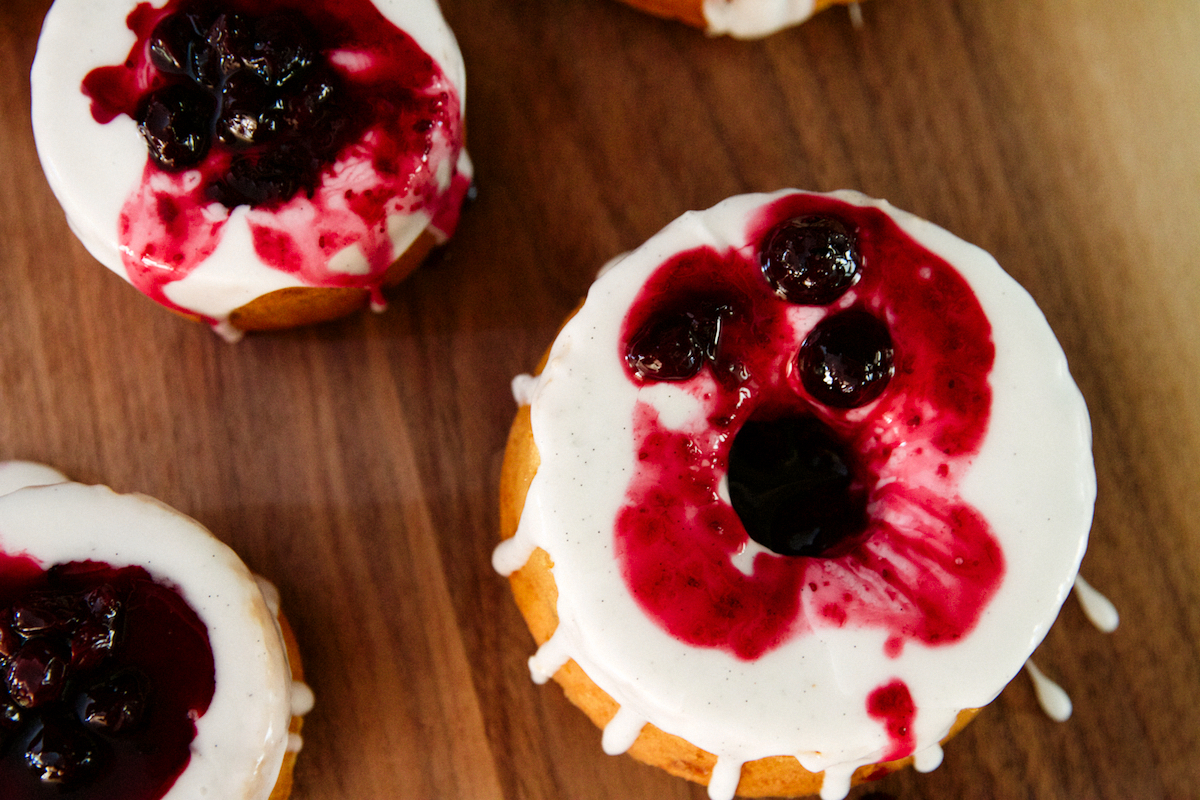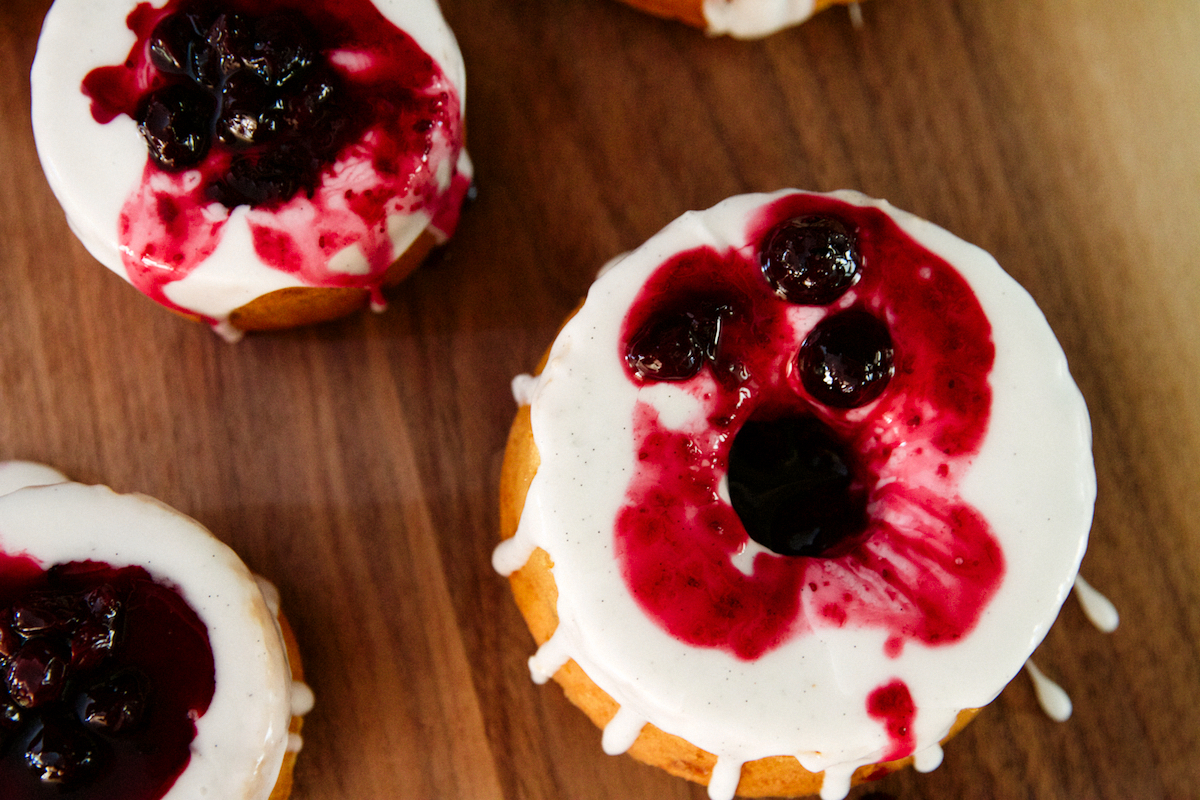 Blueberry Buttermilk Cakes
By TheSweetNerd Breads & Bundts, Breakfast & Brunch, Cakes
September 13, 2016
Recipe Inspired by Near & Far, Heidi Swanson
Prep: 20 mins
Cook: 50 mins
Ingredients
Blueberry Buttermilk Cakes (Bundts)
1 cup unsalted butter, room temperature
Buttermilk Glaze
1 to 1 ½ cup confectioners sugar (or less to your taste)
1 vanilla been, split and scraped
Blueberry Thyme Compote
Directions
Blueberry Buttermilk Cakes (Bundts)
1Preheat oven to 350
2Butter and lightly dust with flour your cake pans, or spray with vegalene
3Dries: Sift the flours, baking powder, and salt into bowl and set aside.
4Wet: Combine vanilla and buttermilk, set aside.
5Mixer: Using the paddle attachment, cream the butter until aerated (light and fluffy). Add sugar and blend until well incorporated. (scrape down sides invariably) Add eggs, one at a time, until well uniform and creamy.
6Alternate dries and wet above into mixer by thirds. Scrape down in-between so it is all blended. Repeat until all of the ingredients are added, but be sure to avoid overmixing.
7Divide the batter among cake pans, and depending on the pan size, bake for 30-45 minutes at 350 degrees. Bake until cake tops are golden brown and the tester comes out clean.
Buttermilk Glaze
1Whisk confectioners sugar, buttermilk, and vanilla seeds in a bowl until smooth. Once cool, drizzle the glaze across the cakes.
Blueberry Thyme Compote
1Mix ingredients together in a pot. Simmer on low heat until juice becomes thick. Cool, then serve.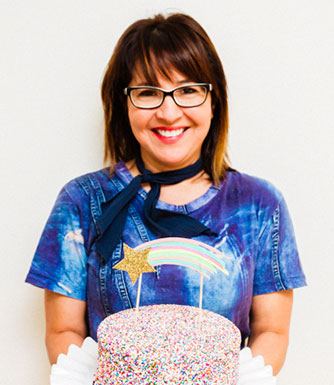 LET'S BAKE TOGETHER!
Don't Miss A Recipe