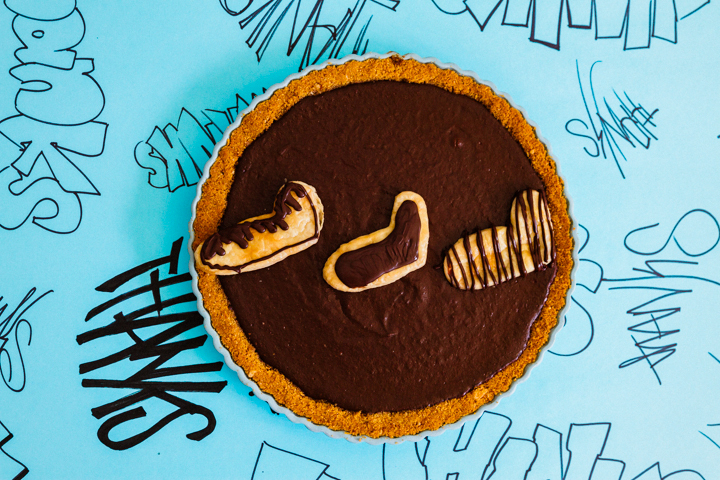 Ingredients
Graham Cracker Crust
2 cups finely ground graham cracker crumbs
6 tablespoons unsalted butter, melted
2 tablespoons packed light-brown sugar
3 ounces bittersweet chocolate finely chopped
Filling
6 ounce semisweet chocolate, chopped
4 tablespoons unsalted butter, cut into small pieces
1 can (15 ounces) solid-pack pumpkin
1 can (12 ounces) evaporated milk
3/4 cup packed light-brown sugar
1 teaspoon pure vanilla extract
1 tablespoon Hoosier Hill dry malt powder
Decorating
Directions
Crust
1Preheat the oven to 350 degrees Fahrenheit. Combine graham cracker crumbs, butter, sugars, salt and cinnamon in bowl.
2Firmly press mixture into bottom and up sides of a deep 9 1/2-inch pie dish.
3Bake until firm, 8 to 10 minutes.
4Remove from oven, and sprinkle bittersweet chocolate over bottom of crust. Return to oven to melt chocolate, about 1 minute. Spread chocolate in a thin layer on bottom and up sides. Let cool on a wire rack.
5Reduce oven to 325 degrees Fahrenheit.
Filling
1In a large heatproof bowl set over a pot of simmering water, melt semisweet chocolate and butter, stirring until smooth. Remove from heat.
2Mix pumpkin, milk, brown sugar, eggs, cornstarch, vanilla, salt, cinnamon, ginger, nutmeg, dry malt powder and a pinch of cloves in a medium bowl. Whisk 1/3 pumpkin mixture into chocolate mixture. Whisk in remaining pumpkin mixture until completely incorporated.
3Transfer pie dish to a rimmed baking sheet and pour pumpkin mixture into crust. Bake until center is set but still a bit wobbly, 55 to 60 minutes. Let cool in pie dish on a wire rack. Refrigerate until well chilled, at least 8 hours.
Decorating
1Roll our puff pastry and cut into whatever shape you'd like.
2Bake as directed on container.
3Add baked decorations on top of pie.
4Drizzle chocolate all over pie and serve.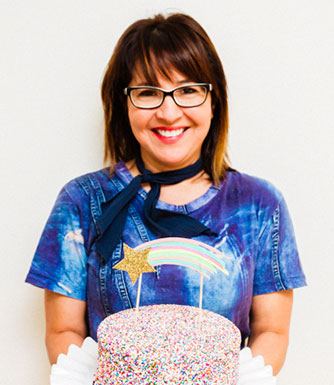 LET'S BAKE TOGETHER!
Don't Miss A Recipe