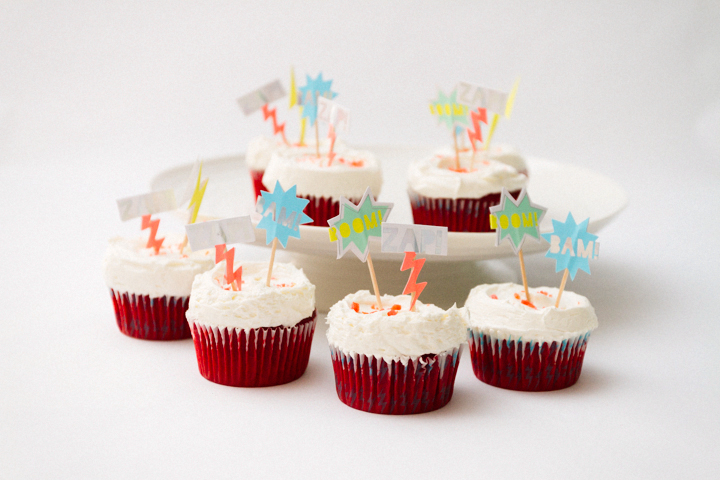 Ingredients
Cupcakes
1 tablespoon unsweetened cocoa powder
2 ounces butter, room temperature
1 tablespoon red food coloring
Frosting
6 ounces unsalted butter, softened
4 ¼ ounces cream cheese, softened
1 teaspoon vanilla bean paste or vanilla extract
Topping
Directions
Cupcakes
1Preheat oven to 350 degrees. Line muffin tins with paper liners.
2In a medium bowl, whisk together flour, cocoa powder, and salt. Set aside.
3In a large mixing bowl, cream butter and sugar. Add vanilla. Add egg. Mix in food coloring.
4Alternately add flour mixture and buttermilk, scraping down sides after each addition. Add baking soda and vinegar and beat until just combined.
5Fill cupcake liners 2/3 full. Bake 15 to 17 minutes, or until a toothpick inserted near the centers comes out clean. Cool pan on a wire rack for 10 minutes. Gently remove the cupcakes from the pans and cool.
Frosting
1With a hand mixer, work all ingredients together until light and fluffy.
Assembly
1Frost each cupcake, then sprinkle red pop rocks on top. To finish, add in cake toppers to each cupcake.
Frosting adapted from Lyndel Miller, Naked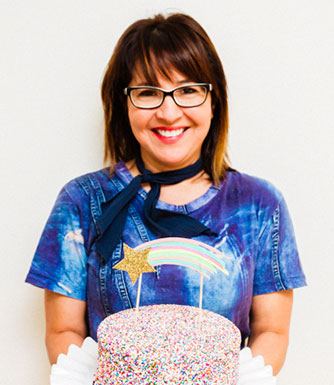 LET'S BAKE TOGETHER!
Don't Miss A Recipe