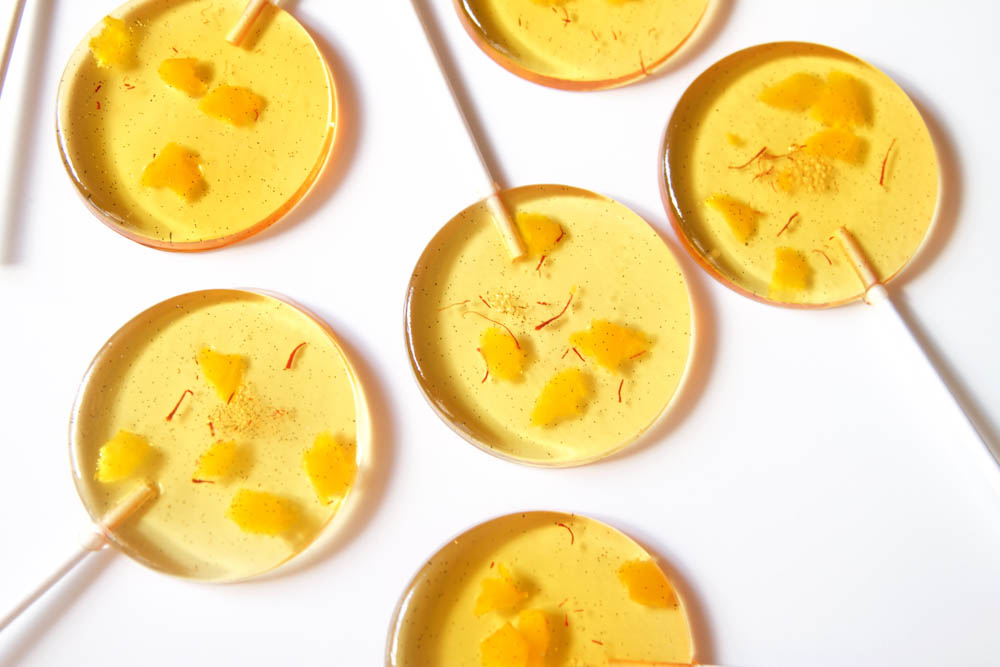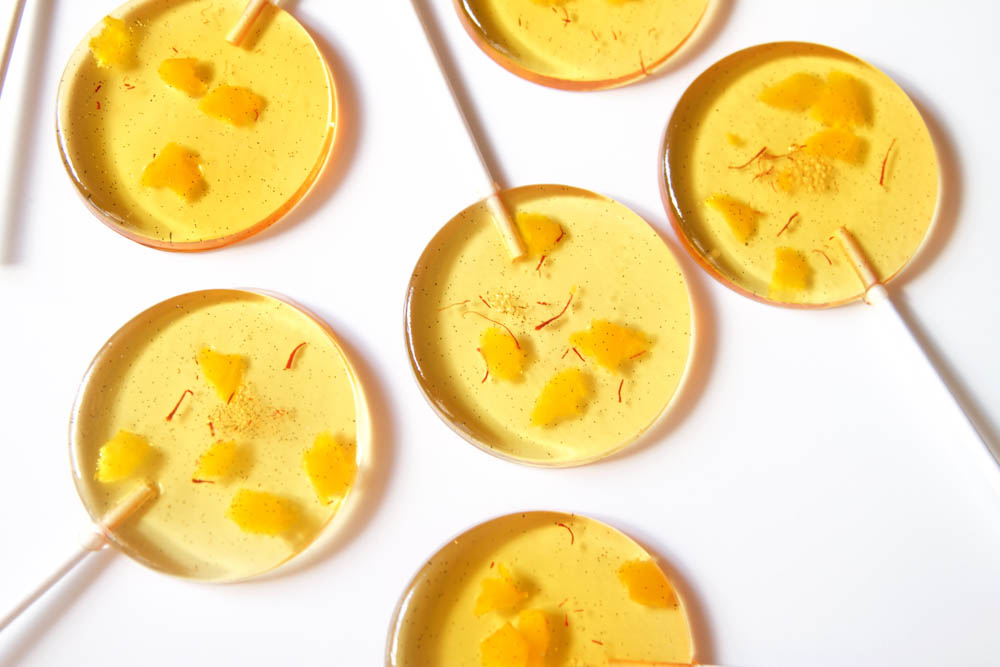 Pear Mango Saffron Lollipop
By TheSweetNerd Candy & Confection
March 8, 2016
Prep: 50 mins
Yields: 20 lollipops
Directions
Prep:
1Spray your lollipop molds with vegetable spray and line with lollipop sticks.
2Prep shredded mango and saffron threads
Lollipop
1Food Processor: Pulse together vanilla bean, saffron threads, and sugar.
2Next, place water, pulsed sugar, pear liqueur, and light corn syrup in a saucepan. Swirl carefully so water covers most of sugar. Avoid getting sugar on side of saucepan. Boil until candy thermometer reads 300F. Do not stir. Tip: Brush down sides of saucepan with water to prevent crystalizing.
3Remove from heat and quickly dip into ice bath for a 10 seconds. Be careful!
4Add finishing flavors of pear flavoring and pear liqueur.
5Pour into pre-sprayed molds.
6Finish with mango and saffron.
7Lollipops are best the day of, but they will keep at room temperature for up to 1 week. Sometimes if the air is humid, they will droop. Try to find a dry area for storage.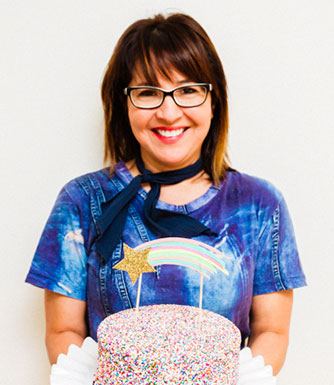 LET'S BAKE TOGETHER!
Don't Miss A Recipe