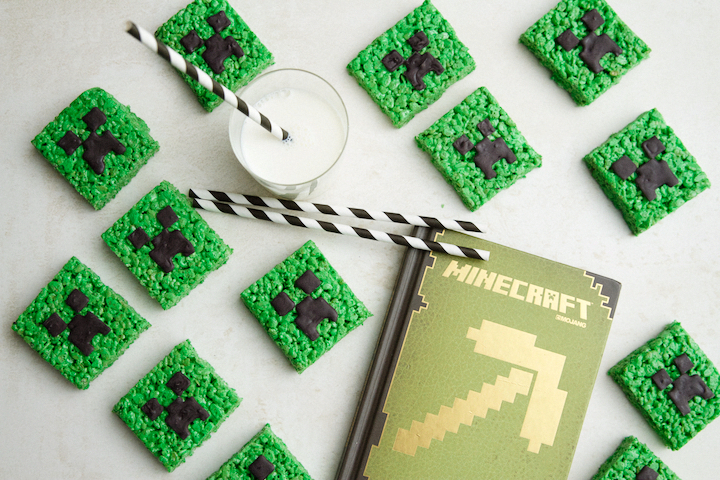 Directions
Rice Krispies
1Prepare a 12 x 9 inch pan with spray. In a large saucepan put oil and marshmallows over low heat with vanilla.
2Stir on low heat until completely melted.
3Remove from heat, adding coloring (optional) and stir in puffed rice.
4Pour onto prepared pan, and press down with slightly wet hands until Rice Krispies spread evenly into the pan.
5Cool on the countertop for approximately 30 minutes. Cut into squares & decorate.
Minecraft Faces
1Tape a piece of wax paper over a Minecraft face design. Melt colored chocolate and pipe onto wax paper. Let sit and cool .
2Once cool, adhere to Rice Krispie square to make faces.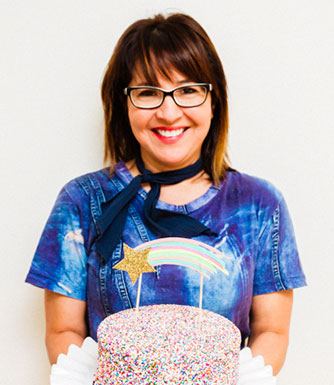 LET'S BAKE TOGETHER!
Don't Miss A Recipe