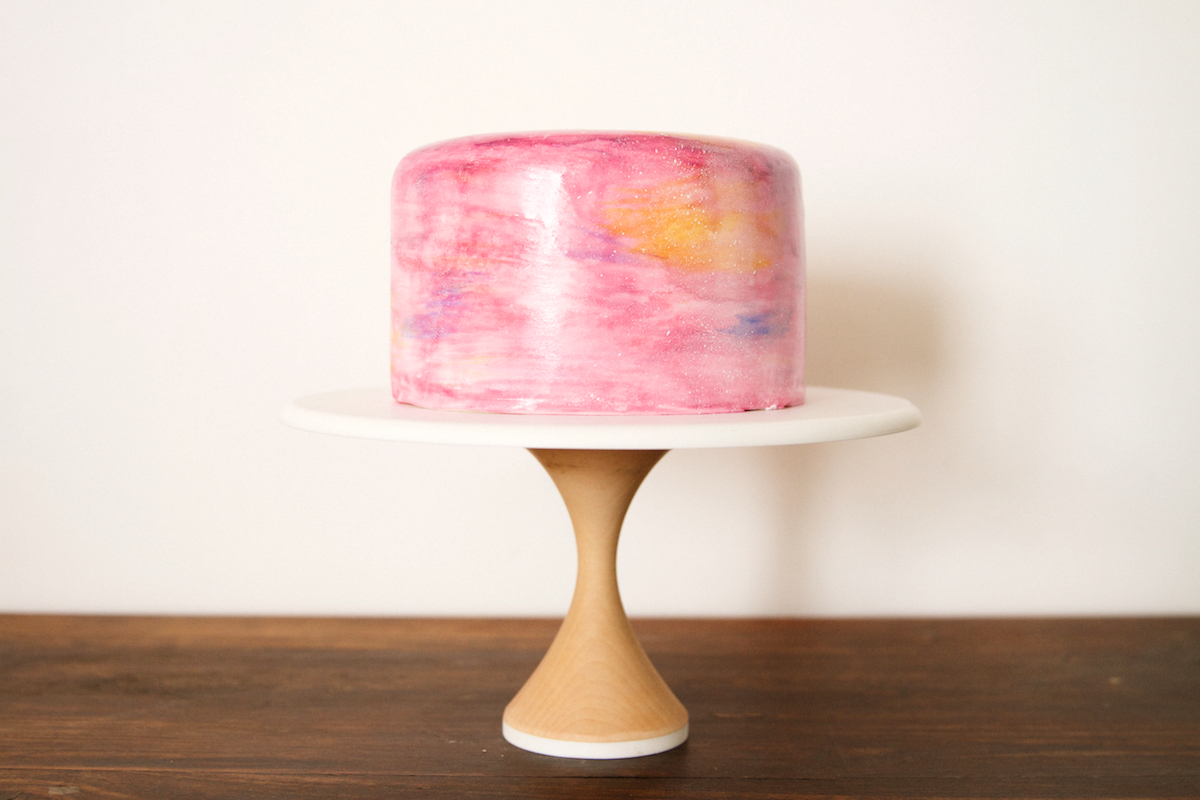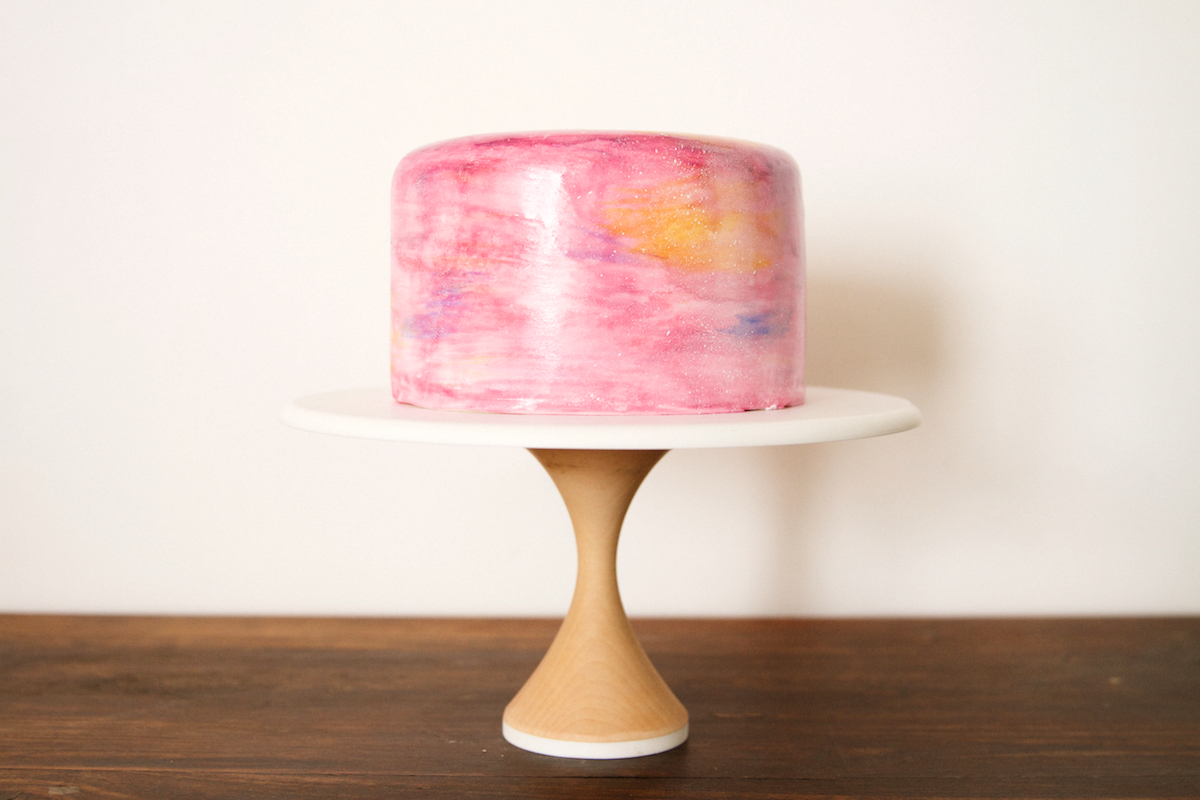 Lemon Ligonberry Cake
By TheSweetNerd Cakes
September 6, 2016
Recipe Credit: Lyndel Miller, Naked Cakes
Prep: 1 hr 30 mins
Cook: 1 hr 15 mins
Ingredients
Lemon Cake (double recipe for three 6" layers)
4 ounces unsalted butter, room temperature
4 1/2 ounces plain Greek-style yogurt at room temperature
Frosting
5 cups confectioners sugar, sifted
Filling
Lingonberry Jam (about 1/4 cup for filling each layer)
Optional Fondant Decorating
Cornstarch, for rolling out fondant
Americolor pink, yellow, white, blue
Drops of vodka for mixing color
Directions
Lemon Cake
1Preheat oven to 325F. Line bottom of cake pans with parchment paper and lightly grease.
2Bowl: Sift flour, baking powder, and baking soda into a large bowl and whisk to combine.
3Mixer: Beat the butter and sugar until light and fluffy. Add the eggs, one at a time to the butter mixture and beat well after each addition, scraping down the the side of the bowl occasionally. Add the vanilla, lemon zest, and salt and beat until just combined. With the mixer on low speed, add the flour mixture and yogurt alternatively and beat until just combined.
4Bake: Pour the mixture into the cake rounds and smooth the tops. Bake for 35-45 minutes until cakes come out clean when you insert a toothpick.
5Once baked, let sit for 10 minutes before you turn out cake and transfer to a wire rack to let cool completely. Cut and smooth tops for layering cake.
Frosting
1In a mixer, whip the butter on high for 3 to 4 minutes until pale and creamy. Add the powdered sugar, cream, and vanilla. Beat for another 3 minutes until smooth.
Assembly
1Layer & Filling: On top of the first layer, pipe a thin outer ring of buttercream, and fill the inside of the ring with up to 1/4 cup of lingonberry jam. The outer ring of buttercream you pipe on each layer acts as a barrier for the jam so it won't leak over the sides. Next, repeat once more with the next layer of cake. Add the final cake layer atop.
2Frosting: Add a crumb coat (the 1st thin layer of buttercream to lock in crumbs) to the cake top and sides, then place in the freezer for 20 minutes or until hard. Topcoat cake for full coverage. Start on sides, then work your way to the top. Try to get it as smooth as possible, but don't fret, you can smooth it out once more when it's set. Once set, use the smooth end of a cake comb along the sides and on the top of your cake to accomplish a finished smooth look.
3Fondant: Roll out fondant with dash of cornstarch. Cut fondant and apply over cake. Use fondant smoother and trim excess fondant.
4Watercolor: Mix high quality colors with drops of vodka to create fluidity with the food coloring. Use different styles of brushes and tips to create a lovely masterpiece. Have fun!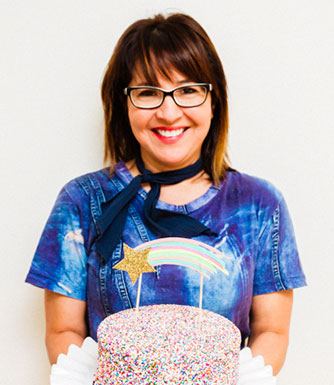 LET'S BAKE TOGETHER!
Don't Miss A Recipe