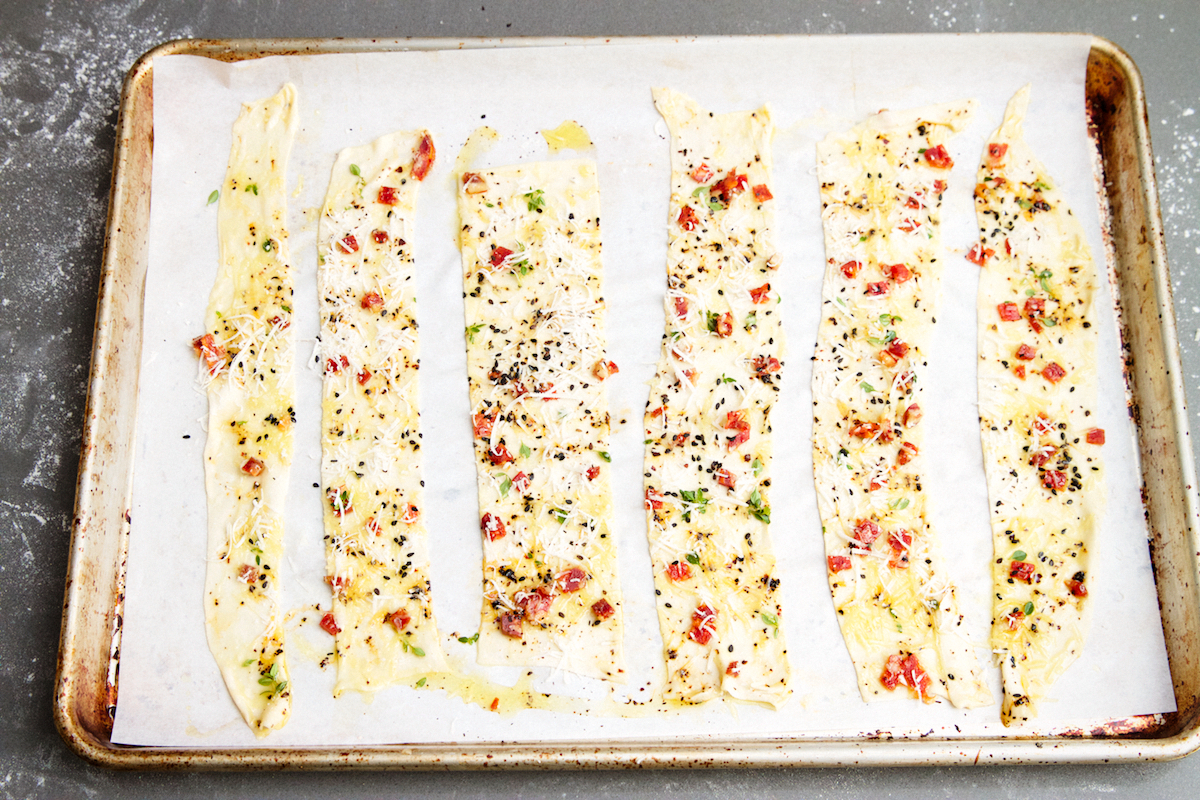 Directions
1In a mixing bowl or a kitchen aid, bring together the dries with a 1/2 cup water plus one tablespoon (or more as needed). Don't knead, just bring it together. Put in saran wrap, and place the disk in the refrigerator for 30 minutes.
2Dust a working area with flour.
3Roll the dough to 1/16 inch (super super super thin)
4Put on Parchment
5Layer with thin drizzle of EVOO, pepper, salt, diced salami, thyme, and cheese
6Slice into strips
7Bake until golden brown at 350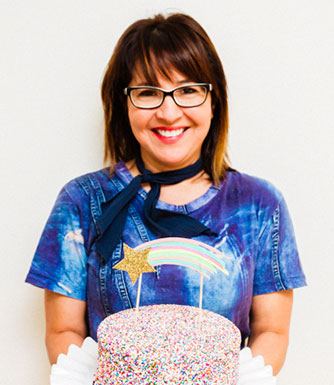 LET'S BAKE TOGETHER!
Don't Miss A Recipe