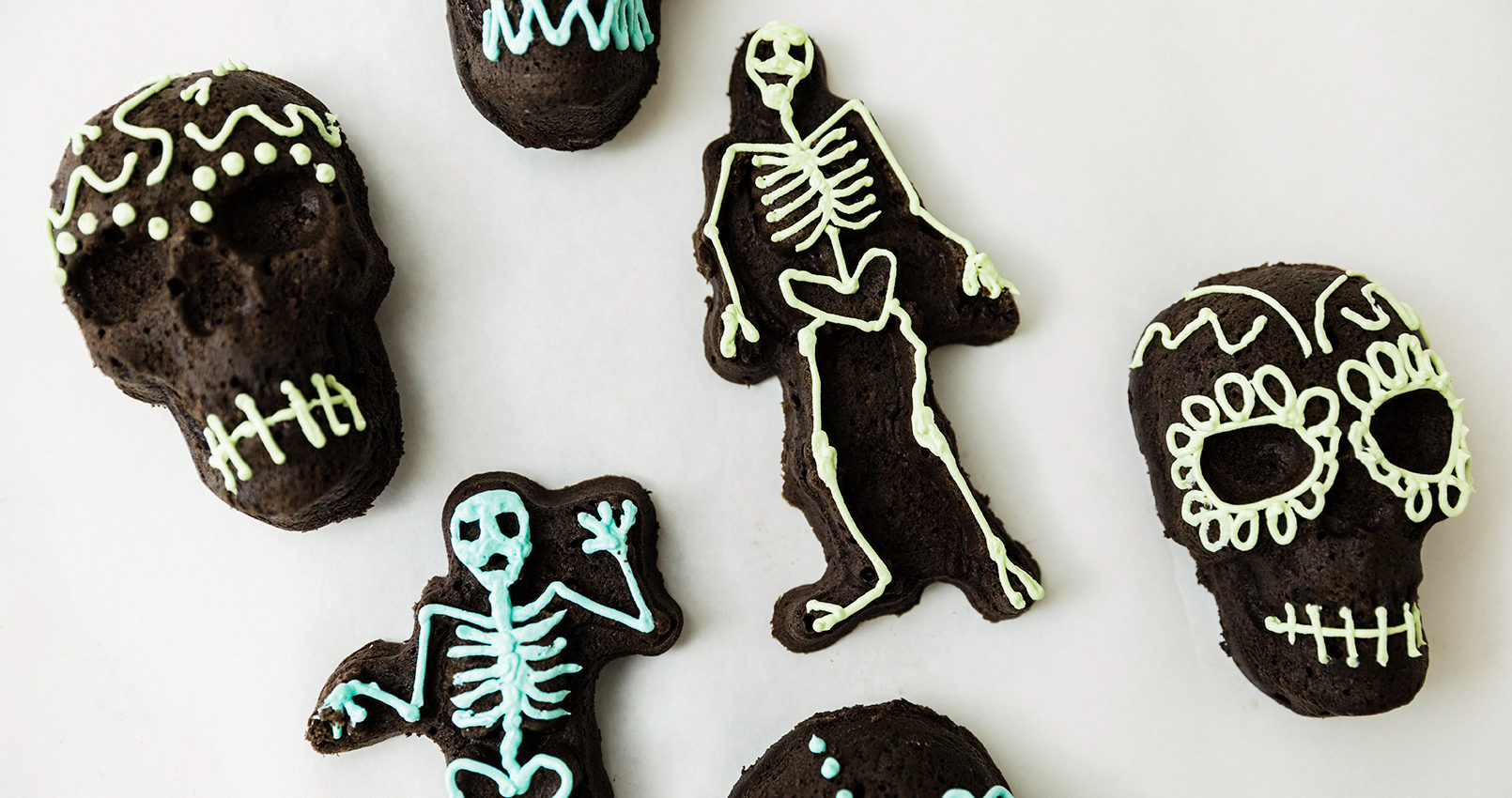 Ingredients
Cakelets
3/4 cup dark brown sugar, packed
1/2 teaspoon black food color, if desired
Vanilla buttercream
3 cups unsalted butter, at room temperature
6 cups confectioners sugar, sifted
Directions
Cakelets
1Preheat oven to 325°F. Prepare the Skull Cakelet pan with baking spray or brush with butter and dust with cocoa. Whisk the flours, cocoa powder, baking powder and salt together.
2In a separate bowl of a stand mixer fitted with a paddle attachment, mix the butter and sugars together until creamy and lightened, about 2-3 minutes. Add eggs one at a time, mixing well after each. Add the extracts. Put the mixer on low speed and add the buttermilk alternately with the dry ingredients in 4 additions. Mix until smooth. Add black food color to desired shade if using.
3Fill pan no more than 3/4 full in each well. Tap pan on top of a cutting board covered with a heavy kitchen towel to evenly distribute batter and eliminate air bubbles from the batter. Bake for 30-35 minutes.
4Allow cakelets to cool in pan 5-8 minutes before inverting onto a cooling rack. Repeat with remaining batter.
Vanilla Buttercream
1In a stand mixer fitted with the paddle attachment, cream the butter. Start with the mixer at the lowest speed, then gradually increase the speed, using a rubber spatula to scrape the bowl as needed, until the butter is light in color, is perfectly smooth, and makes a slapping sound as it hits the sides of the bowl. This should only take 30 seconds, but if the butter is cool, it can take a couple of minutes.
2Add the sugar, 1 cup at a time, and mix at the lowest speed until it's fully incorporated before adding the next cup. When all the sugar has been added, scrape the paddle and the bottom and sides of the bowl. Add the vanilla and salt, and beat at low speed for 15 seconds. Increase the speed to as high as you can without making a mess, and whip the buttercream until it is perfectly smooth, creamy, and light, about 5 minutes. Stop the mixer once or twice to scrape the bowl and paddle, then continue beating. At first the buttercream will appear to soften, then it will stiffen and increase in volume.
3Use right away, or store in an airtight container for up to a week in the refrigerator. When you're ready to use it, let the buttercream come to room temperature, then put it back in the stand mixer and use the paddle attachment to beat it until it's creamy and stiff again.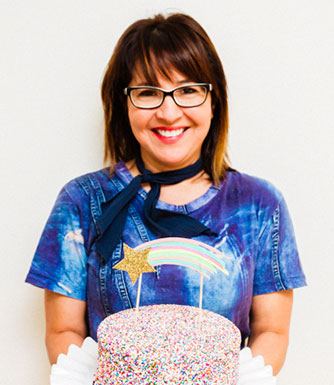 LET'S BAKE TOGETHER!
Don't Miss A Recipe