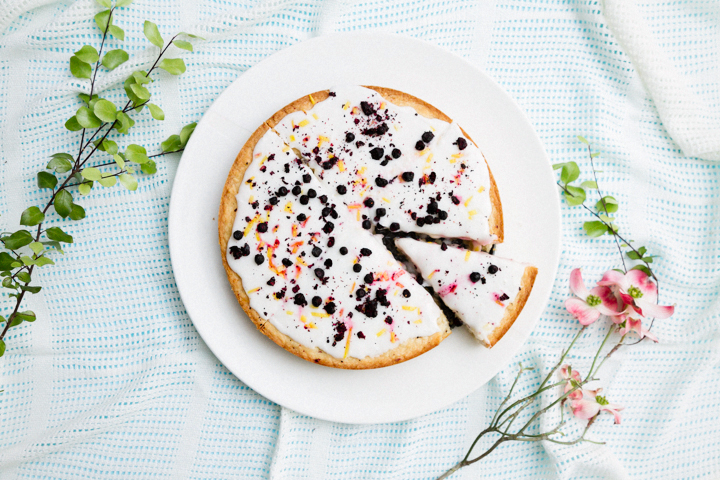 Ingredients
Shortbread
1 1/2 cups unsalted butter, softened
3 1/3 cups unbleached all-purpose flour
1 1/3 cups confectioners' sugar
1 tablespoon pure vanilla extract
Glaze
1 tablespoon finely ground lemon zest
3 tablespoons fresh lemon juice
Toppings
1/4 cup crushed dried blueberries (or other berries)
Directions
Shortbread
1Combine the flour, cornstarch, and salt in a medium bowl. In a stand mixer fitted with the paddle attachment, beat the butter, sugar and vanilla on medium speed until smooth and creamy, 2 to 3 minutes. Add the flour mixture and mix on low speed until the dough begins to form moist clumps, about 1 minute.
2Turn the dough out into the prepared pan. Using lightly floured fingertips, press the dough into the pan to form an even layer.
3Freeze the dough while the oven heats.
4Position a rack in the center of the oven and heat the oven to 325F.
5Bake the dough, rotating the pan halfway through, until the top looks dry and golden brown, 30 to 40 minutes. Let cool completely.
Glaze
1Whisk powdered sugar and zest. Next, add lemon juice (a little at a time until you get a thick glaze consistency). If it is too thick, add in more lemon juice, if it is too thin, add in more powdered sugar to your liking.
Assembly
1Spread a thin layer of icing over the top of the shortbread cake with a small offset spatula, leaving a thin border of crust exposed. Add dried berries and zest on top.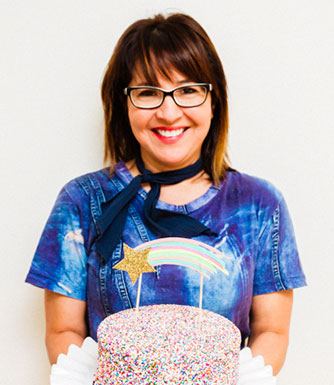 LET'S BAKE TOGETHER!
Don't Miss A Recipe