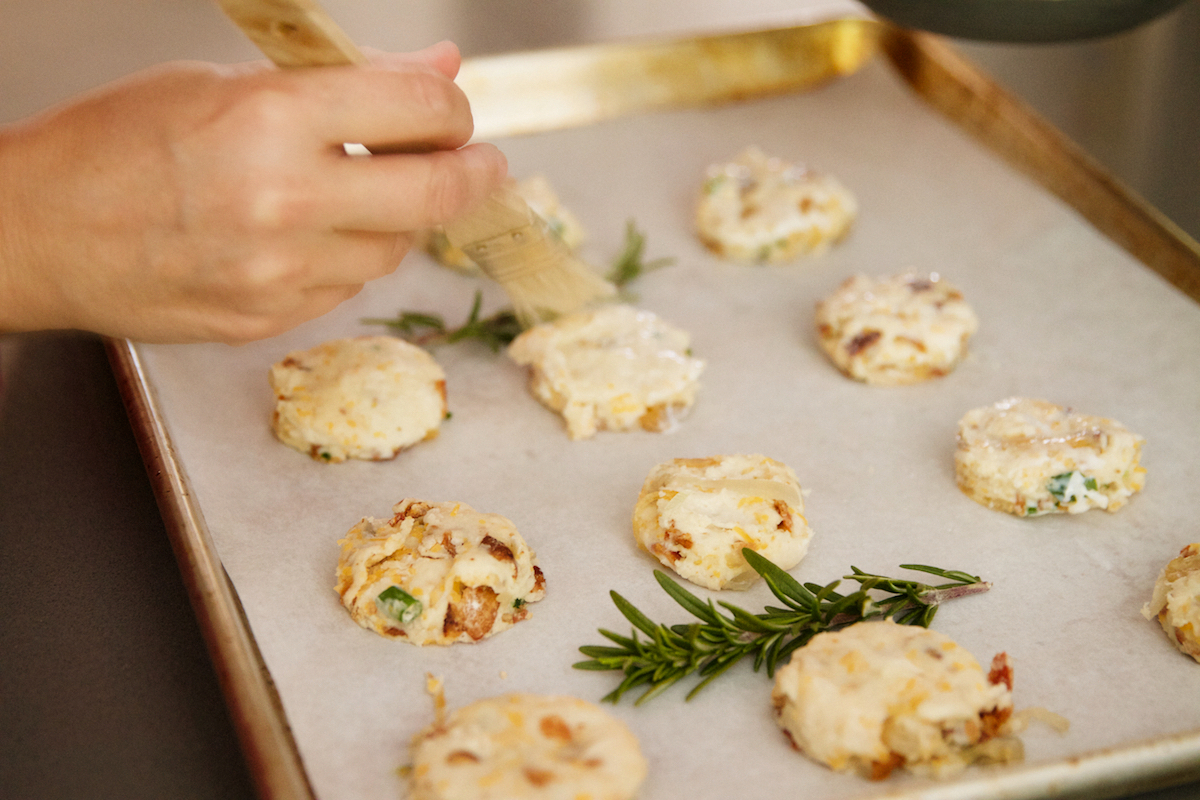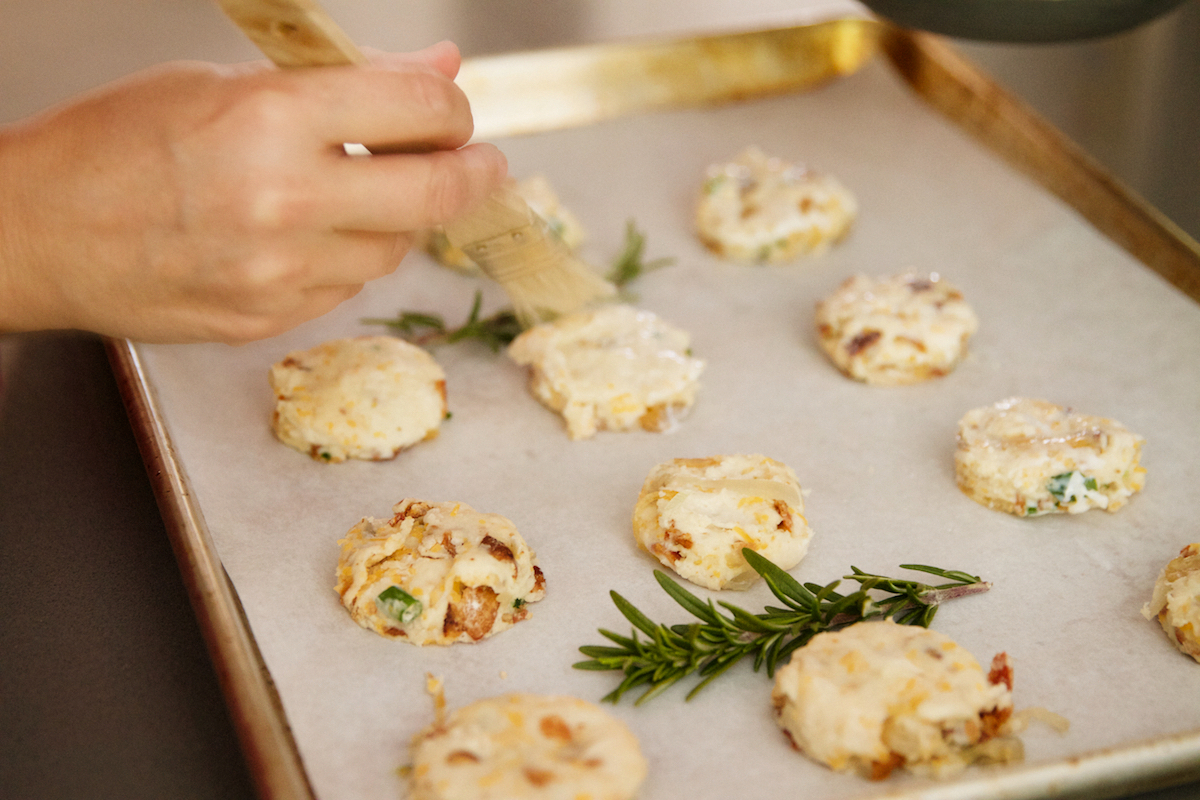 Alsatian Scones
By TheSweetNerd Breakfast & Brunch
April 18, 2016
This recipe is modified from Bien Cuit, The Art of Bread
Prep: 20 mins
Cook: 15 mins
Ingredients
¾ cup + 2 Tablespoons white flour
1 ½ Tablespoons of granulated sugar
2 Tablespoons cold unsalted butter, cut into ¼" pieces
2 Tablespoons cold crème fraiche
¼ cup + 1 teaspoon cold buttermilk
1 ½ Tablespoon Carmelized Onions
2 Tablespoons shredded Gruyere cheese
Directions
1Dust the work surface with flour
2Stir together flour, baking powder, and salt in a bowl, and set aside.
3Put the sugar in a large bowl, add the butter, and toss to coat. Using the rounded edge of a plastic bowl scraper, chop the butter into smaller pieces while continuing to coat the pieces in the sugar. Add the flour mixture. Still using a chopping motion, mix until the ingredients are evenly distributed, but still chunky.
4Pour the crème fraiche and buttermilk and, still using a chopping motion, mix until almost completely incorporated. Fold in the onions, Gruyere, and bacon. This may seem like a small amount of dough, but it is enough.
5Empty the scone batter onto a floured surface. Bring together then flatten with a plastic scraper. Cut the dough in half, and place ½ on top of the other. Flatten the dough and repeat two more times.
6The last time, press the dough into block about 1" thick.
7Using a bench scaper, cut the dough into circle rounds (I used 2.5" circle cutter)
8Transfer the scones to the lined pan and brush the tops with buttermilk.
9Bake, rotating the pan about 2/3rd of the way through the baking until golden brown, about 13 minutes.
10The scones are best if eaten within 1 hour of baking. Once they are cool, they can be stored for about 24 hours.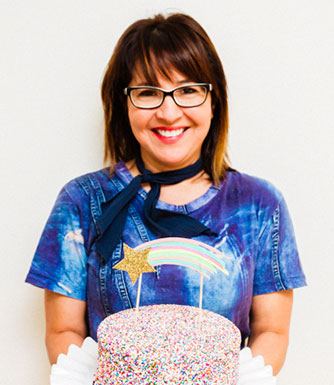 LET'S BAKE TOGETHER!
Don't Miss A Recipe